Disc desiccation contributes to degenerative disc disease. Desiccation is reference to spinal discs dehydrating, which is a contributing factor to degeneration occurring more quickly. Disc desiccation can lead to limited range of motion as well as stiffness, numbness, pain, and weakness at the desiccation source. This can be life-altering. If you are able to provide the proper medical evidence, you are able to qualify for disability benefits. 
What is Disc Desiccation?
The spine is composed of a stack of bones called vertebrae. In between each vertebra there is a tough, spongy disc that acts as a shock absorber. However, over time, these discs wear down as which means degenerative disc disease is present.
Disc desiccation is a common feature of degenerative disc disease and is when dehydration of the discs has taken place. Normally vertebral discs are full up with fluid, which enables them to remain flexible. The discs slowly begin to dehydrate and lose their fluid as part of the aging process.
The Complications of Desiccated Discs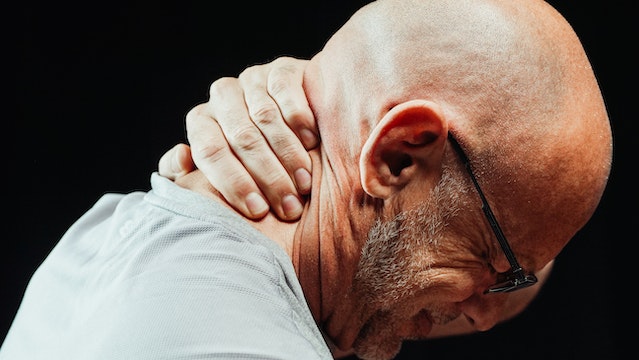 Back stiffness is typically the first sign of disc desiccation also pain, weakness, or a tingling sensation in your back. Sometimes the pain or numbness travel from the back and down one or both legs which may affect t the knee and foot reflexes. As part of the changes, bone spurs may develop which can cause severe pain.
Also, pressure on surrounding nerves which can lead to compression of the spinal cord. Without the right treatment, desiccated discs can cause long lasting, debilitating back pain so that you may find it difficult to carry out your normal daily activities including going to work. Desiccated discs can also cause loss of bladder control.
Because disc desiccation often limits motion as well as causing stiffness, numbness, pain, and weakness at the source of the desiccation it can be life-altering. This means if you can provide proper medical evidence, you may qualify for disability benefits.
How Does Disc Desiccation Affect Your Ability To Work?
When your discs in the spine start losing fluid, they will be replaced by tough fibrocartilage that limits the natural range of motion of the discs. You will then suffer from weakness, numbness, stiffness, and even some pain at the desiccation. This can affect your ability to stand long periods, can require that you frequently reposition, and affect your ability to walk considerable distances.
With disc desiccation, you may not be able to perform jobs that require you to be on your feet all day, such as working in healthcare, working retail, manufacturing or assembly positions, and many other roles. You may not be able to bend, reach, squat, lift, or carry because of the severity of your condition.
Is Disc Desiccation A Disability?
Disc Desiccation can be considered a disability by the SSA if you can prove that if it keeping you from working for at least 12 months. There is no official Blue Book listing for Disc Desiccation, so you will need to prove that your symptoms match a different listing. This will require plenty of medical evidence.
Qualifying With Disc Desiccation Symptoms
The SSA uses a medical guide, which is called the Blue Book, to determine if a claimant qualifies for disability benefits. When a disability examiner is reviewing a disability claim for degenerative disc disease, disc desiccation, or lumbar problems, they will need access to physician treatment notes and objective evidence of disc desiccation, such as imaging reports for CT scans or an MRI.
The disability examiner will review your medical records to see how disc desiccation affects your functioning level, such as your ability to walk, your spinal range of motion, and the time that you can sit or stand without changing your position is less than two hours. Your medical records are important to your disc desiccation claim approval, so you will need to attend any medical appointments and follow-up with any tests such as imaging and x-rays that your physician orders.
RFC
If your disc desiccation does not match the criteria of a listing in the Blue Book, you can still qualify for disability benefits using a residual functional capacity (RFC) form. Your treating physician should complete an RFC and clearly indicate how your disc desiccation affects your functioning ability. The RFC should indicate how often you must reposition due to your disc desiccation, if you require assistance when walking, if you are unable to bend or lift, and how your treatment affects you. As an example, pain medication for disc desiccation may cause drowsiness or leave you unable to drive or operate machinery.

Have Your Case Reviewed By An Attorney
An attorney can help you throughout the claims process and can work with your doctors to determine the best way to proceed with your disc desiccation disability claim. The disability lawyer can compare your medical records to the Blue Book to see if your disc desiccation matches a listing, and can prepare your case and help you get a favorable judgment for your disc desiccation disability claim.
Considering applying for Social Security disability benefits but not sure how much you'll earn per month? Our SSDI Calculator can help you determine how much you'll receive from the SSA before you file for disability.
Additional Resources