Applying for Social Security Disability Benefits After a Stroke
According to national statistics compiled by the Internet Stroke Center, each year, approximately 795,000 people suffer a stroke. About 600,000 of these are first attacks, and 185,000 are recurrent attacks.
Whether you've experienced your first stroke or are impaired due to multiple attacks, you can potentially qualify for disability benefits from the Social Security Administration (SSA).
You may be eligible to receive $3,627 each month. Fill out this Free Disability Evaluation today to find out more! 
Strokes most commonly occur in people over the age of retirement, but about one quarter of those affected are under the age of 65.
If you've had a stroke prior to retirement age, you must contend with how to get by without income from employment. Benefits through one or both of the SSA's disability programs may be the answer. If your stroke caused other illnesses, you also may qualify for disability benefits.
There are two forms of disability benefits for people who have experienced a stroke. Medically qualifying for each will be the same, although each has its own technical qualifications.
Social Security Disability Insurance (SSDI) and Supplemental Security Income (SSI) both pay benefits on a monthly basis. You may meet the eligibility criteria for each program, if your stroke results in long-term or permanent impairments that prevent you from earning a gainful living.
Is A Stroke A Disability?
A stroke does qualify for disability from the Social Security Administration. In order for a stroke to qualify for disability, it needs to meet the medical listing outlined by the SSA and be severe enough that you will be out of work for at least 12 months.
In order for a stroke to qualify for disability after a stroke, there needs to be two sets of criteria that have to be met. The first is that it must meet the SSA's definition of a disability, and it must meet the listing for a stroke in the SSA's Blue Book. Doing so can be one of, if not, the most important signs your disability claim will be approved for stroke. 
The definition of a disability from the SSA is to not be able to engage in any substantial gainful activity by reason of any medically impairment which can be expected to last for a continuous period of not less than 12 months or result in death.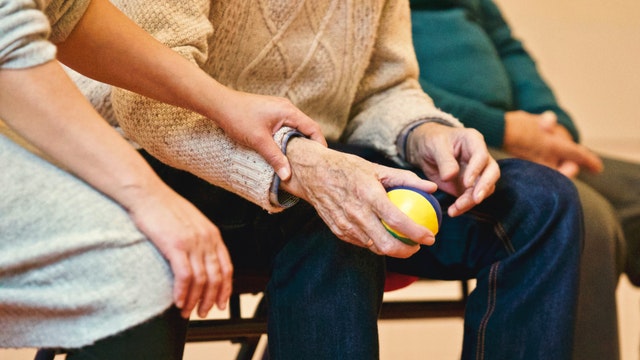 When the SSA is determining if your stroke meets the definition of disability, it is also evaluating your claim to see if meets the Blue Book listing for a stroke. The SSA's Blue Book is the list of conditions that qualifies for Social Security disability benefits.
The SSA evaluates a stroke under section 11.04, vascular insult to the brain. There are three ways the SSA evaluates a stroke under the Blue Book, if your stroke and the medical evidence you bring to back up your claim shows that you can meet one of the three ways to qualify, your stroke can qualify for disability.
The other way to qualify for disability with a stroke is that if you meet the work requirements for SSDI. Since SSDI, is for those who at one point could work, but now can no longer because of a disability like a stroke, you will need to have worked long enough to have enough work credits to qualify for SSDI benefits.
How old you are and how long you have worked go into determining how many work credits you have. You can earn up to 4 work credits per year that you have worked.
Does a Stroke Automatically Qualify You for Disability Benefits?
If you are unable to work for at least 12 months after suffering a stroke, you may be able to file a successful claim for Social Security disability benefits. To qualify, you are required to provide proof of your stroke. This proof you require is described in the Neurological Impairment section of the Social Security Administration's Blue Book.
Generally, a stroke is not a condition that automatically qualifies for disability via a compassionate allowance, which fast tracks claims for disability benefits. Compassionate allowances are set aside for the rarer diseases, cancers, traumatic brain injuries (TBI), early-onset Alzheimer's disease and related dementias, schizophrenia, cardiovascular disease, multiple organ transplants and autoimmune diseases. These are diseases which are more likely to be life threatening.
A victim of a stroke needs to follow the normal procedure for applying for disability benefits. That is being able to prove the victim cannot following a stroke and is unable to work for at least 12 months.
Other proof that is required to support the application is medical evidence that shows the severity of the stroke which prevents the victim from working until a full recovery and return to work has taken place. Diagnostic test results also need to be provided to support the application for disability benefits.
You may be more likely to win your disability benefits claim if you have difficulty forming words and your speech is hard to understand. If you find it difficult to stand or walking, or to stand up from a seated position, or to use the arms this is evidence that proves you should be eligible for disability benefits. If you are experiencing vision loss or any other physical impairment due to a stroke, you may also qualify for disability benefits.
What Are the Financial Costs of a Stroke?
The Centers for Disease Control (CDC) estimate that strokes cost $34 billion per year in the U.S. This grand total includes medical procedures, healthcare services, prescription medications, and lost work hours for all adults affected annually.
When it comes to your individual direct costs, you're potentially looking at diagnosis and initial treatment expenses as well as costs associated with long-term or permanent deficits.
A 2014 study published by the Journal of Stroke and Cerebrovascular Diseases: The Official Journal of the National Stroke Association reports the average cost of a hospital stay for a stroke patient ranges from $20,396 to $43,652.
The type of stroke affects initial diagnosis and treatments costs. Many patients also have concurrent medical conditions, like heart disease, diabetes, or traumatic brain injury.
These other conditions drive hospitalization costs up and affect ongoing medical expenses as well. The costs of living with stroke-related deficits can be steep. In fact, the University of Texas Southwestern Medical Center estimates the lifetime costs of a stroke at $60,000.
Costs may include:
Medications
Physical
Occupational or speech and audiology therapy.
Modifying your home or purchasing mobility assistance or other adaptive-living devices or equipment.
Some patients may also require home health or residential nursing facility care.
Disability benefits through either or both of the SSA's programs can help you pay your everyday living expenses. For many applicants, qualifying for disability also means qualifying for Medicare and/or Medicaid, which means you'll have the coverage necessary to pay your medical and healthcare bills.

How Do I Qualify for Benefits After a Stroke?
The SSA considers strokes to be disabling, but only under certain circumstances. Specifically, your stroke must cause lasting impairment(s). By this, the SSA means stroke-related limitations must have been present or must be expected to last for at least 12 months.
Additionally, your stroke either meet a disability listing in the Blue Book or be able to qualify through other reviews that look at your employability given your stroke-related deficits.
Stroke disability applications are reviewed under the disability listing for Central Nervous System Vascular Event, which appears in the Blue Book under Section 11.04.
Section 11.04 Requires:
OR
Your ability to speak or write is severely impaired or lost entirely
You have pronounced issues with controlling or coordinating movements with at least two extremities (arms or legs)
Even if you're unable to qualify under Section 11.04, there may be other disability listings under which you can get approved:
Sections 2.02, 2.03, or 2.04 – If your vision is affected
Section 2.10 – if you've suffered hearing loss
A severe stroke can also cause personality changes, intellectual deficits, and disorders like dementia. If you've suffered cognitive losses or permanent brain damage, you may be able meet one of the listings in Section 12.00 of the Blue Book, which covers mental disorders.
Your doctor can help you interpret Blue Book requirements. He or she can also help you understand whether you'll qualify under a disability listing or if you'll need to go through additional reviews.
How Do I Qualify for Benefits without Meeting a Disability Listing?
If your stroke does not qualify under a listing but still prevents you from working, you may get approved for disability under a "medical vocational allowance."
The SSA will require you and your doctor to complete "functional report" questionnaires that detail all of your medical conditions, symptoms, treatments, and the limitations you face on a daily basis. These functional reports are an essential component of the "residual functional capacity" analysis or RFC.
Through a RFC, the SSA considers your age, job training and skills, formal education, and your all of your medical conditions in addition to your functional limitations.
If all these factors combined show you cannot work in ANY job for which you're otherwise qualified, then the SSA can grant you medical vocational allowance.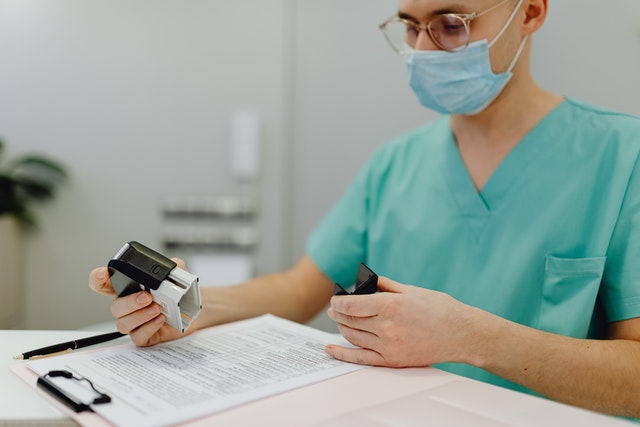 Let's say, for example, you worked in a manufacturing position that required the use of both arms prior to your stroke. Your left arm is paralyzed or limited severely after your stroke but all your other abilities are otherwise unaffected.
You can't go back to your manufacturing job, but the SSA also needs to know if you could find a different job in which the loss of your left arm wouldn't prevent you from performing essential job duties.
If you have the skills to work in an office job, then the SSA would deny you benefits believing you should be able to find gainful employment elsewhere.
Now let's say, for example, your stroke not only left you without the use of your left arm but with some cognitive deficits that make it difficult to concentrate, keep up with a standard work pace, or to complete complex tasks.
In a case this, even if you cannot qualify under a disability listing, you may qualify under a medical vocational allowance.
Is There Government Assistance for Stroke Victims?
If you have suffered a stroke, you are able to get government assistance if your condition is so severe that you will be out of work for at least 12 months or more.
The main government assistance you will most likely receive as a stroke victim is Social Security Disability Insurance (SSDI). SSDI benefits are paid out to those who at one point could work, but now can no longer because of a disability.
Since strokes usually happen to individuals who are much older, they are more likely to qualify for SSDI, rather than SSI benefits because they have been able to work and earn a living before the stroke.
When you are on SSDI benefits, the other government assistance you get is Medicare. Medicare is federal insurance to those with disabilities, as well as those 65 and older.
 When you are on SSDI, you are eligible to receive Medicare at a 24-month qualifying period. Those are the two main government assistance programs for stroke victims.
How Do I Apply for Disability Benefits After a Stroke?
Your doctor can help you gather evidence to support your disability claim. Friends or family members can assist as well. A Social Security advocate or attorney can be an invaluable resource, particularly if you need to qualify through an RFC analysis or if you're denied benefits initially and need to file an appeal.
Just keep in mind that medical evidence is a cornerstone of your disability claim. Records may vary, based on the kind of stroke you suffered and the lasting effects you experience.
The SSA generally needs to see at least the following:
Results of the tests run to diagnose your stroke
Hospital stay records, including emergency room and/or inpatient records
Surgical notes from any operations you've undergone
Physical exam and progress notes from your primary care doctor or neurologist, documenting long-term or permanent losses in coordination, speech, etc.
Records from physical, occupational, speech, or other therapy sessions
Prescription medications you take or have taken and their effects
A detailed reporting, including long-term prognosis, from your primary care physician or neurologist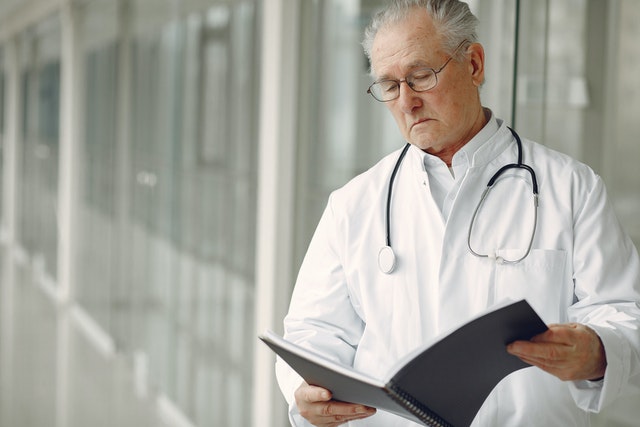 Before you apply for benefits however, you should know that your application may be delayed. This is because the SSA knows many stroke patients can see significant improvements in their abilities after just a few months, even if they had severe deficits immediately following their stroke.
For this reason, the SSA will often wait to review claims for at least three months from the date of the stroke.
Even if the review is delayed, you can apply now and continue to send in additional medical evidence to support your claim for benefits. Until a disability examiner is assigned to your case, you should submit your updated medical records to the local SSA office.
After you receive notice that a disability examiner has been assigned, you can send additional records directly to him or her.
Considering applying for Social Security disability benefits but not sure how much you'll earn per month? Our Social Security Benefits Calculator can help you determine how much you'll receive from the SSA before you file for disability
Contact Information
When you're ready to apply, you have options. You can complete your application online (for SSDI), and in some cases, even over the telephone.
Call 1-800-772-1213 to explore your options further
Visit the SSA's website to start your SSDI application
Or go to your local SSA office to apply for SSI and/or SSDI.
If you have specific questions regarding your SSDI case, you can ask a question in our forum
Before applying, be sure to read our article on tips for success when applying after a stroke.
2 Minutes To See If You Qualify
You have a lot to gain from a successful Social Security disability claim. A successful claim wouldn't just mean consistent financial support for your ailment—it would also grant you the kind of stability that you may have been missing out on for years now.
Unfortunately, winning a claim isn't a cakewalk, which is why you should consider consulting a Social Security disability attorney or advocate. Your attorney will use his or her knowledge and experience to fight on your behalf and help you get the benefits you need—and you don't even need to pay your lawyer unless you win. A disability lawyer will be able to tell you how much disability you can get.
A successful Social Security claim could be life-changing, so don't wait to get an evaluation and talk to a Social Security disability attorney as soon as possible.
Additional Resources