If you have suffered from a spinal disorder that has resulted in you undergoing spinal fusion, or a Anterior Cervical Discectomy with Fusion (ACDF) surgery (the surgery that is a combination of a spinal fusion and spinal decompression), but you are still unable to work, you may be eligible to qualify for Social Security disability benefits. To qualify for Social Security disability for spinal fusion, or if you are experiencing permanent restrictions after ACDF surgery, your medical condition must meet one of the several listings for spine disorders that qualify for disability in the SSA's Blue Book.
Social Security Disability Benefits for Spinal Fusion
Spinal fusion is a surgical procedure that involves connecting two or more of the vertebrae in your spine to create a solid piece. A major surgery that takes several hours, there are several different approaches for this surgical procedure.
Bone can be taken from a bone bank or the pelvic bone to bridge the vertebrae and help new bone growth. Metal implants will hold the vertebrae together until there is new bone growth. The procedure has grown in popularity and several thousands of people undergo it each year.
Anterior Cervical Discectomy with Fusion (ACDF) surgery is a surgery that combines both a spinal fusion and spinal decompression. As one might expect, it is a major surgery. And many people suffer from permanent restrictions after ACDF surgery.  
Back surgeries have risks, including infection, damage to the spinal nerve, instability of the spine, and degeneration. In order to be eligible to receive disability benefits for spinal fusion, or if you are experiencing permanent restrictions after ACDF surgery, your back condition needs to meet one of the disability listings in the Social Security Administration (SSA) medical guide. This guide, which is called the Blue Book, consists of the qualifying conditions for disability benefits.
Disability benefits are provided monthly to those who are approved to help with the costs of living while you are unable to work. In order to get benefits, you must have a condition that has lasted a year, will last a year, or that will result in death.

Technical Part of Applying for SSDI Benefits
Before submitting an SSDI application, you need to be sure that you qualify. The main criterion for eligibility for SSDI benefits is having a disability which will prevent you from working in any type of job for at least 12 months. If you fit that requirement and you have the evidence to prove it you will need to see if spinal fusion is included in the SSA's Blue Book listing.
As a condition on its own, spinal fusion doesn't have its own section in the Blue Book but would come under disorders of the spine which are listed in section 1.04. This is because spinal fusion is a surgical procedure used to correct spinal problems and it comes with its own set of symptoms depending on the success of the surgery.
The symptoms after surgery could include infection, spinal nerve damage, instability of the spine, and lastly degeneration of the spine. Additionally, a resulting reality of ACDF surgery patients is their suffering from permanent restrictions after ACDF surgery. If you are unlikely to be able to work for at least the next 12 months due to the effects of the spinal fusion surgery you may qualify for SSDI benefits.
Medically Approving for Disability Benefits After Spinal Fusion
The Social Security Administration (SSA) uses the Blue Book, which is a medical guide, to determine if an individual is disabled. Your condition has to meet the criteria of one of the disability listings for back problems in order to get medically approved for benefits. In fact, being able to meet a Blue Book listing can be one of the most important signs your disability claim will be approved. 
There are several listings for spinal disorders in the Blue Book. If your condition from spinal fusion meets a listing, or if your impairments weren't corrected by the surgery, you may be able to meet the Blue Book listing. 
In the Blue Book, Listing 1.04 covers Disorders of the Spine. If you are seeking benefits using the medical criteria in this listing, you have to show that you have one of the following problems:
Compression of the nerves of the spine resulting in muscle weakness, pain, and movement of the legs OR
The membrane surrounding your spine is inflamed, causing pain or severe burning that makes you have to reposition at least one time every two hours OR
A narrowing spinal canal that causes weakness, difficulty walking or pain.
If you can prove that you have impairments that have similar severity and duration of another listing, you may be able to get approval for benefits using that approach as well.
Listing 1.03: Reconstructive Surgery or Surgical Fusion of Weight-Bearing Joints applies to surgery or fusion on a weight-bearing joint, such as the wrist or hand, ankle or foot, shoulder, hip, elbow, or knee. In order to meet this listing's requirements, you have to show that you cannot walk effectively and that you didn't return to walking normal after the surgery and it isn't expected to return for normal for at least a year after the onset. While the spine isn't specifically included in this listing, limitations on walking that can result from or not be corrected from back surgeries are similar to those that occur from injuries or surgeries involving the weight-bearing joints.
There are several listings that you may be able to use for your disability caused by spinal fusion or pre-existing spinal problems that were not corrected during the major surgical procedure. By looking through the Blue Book, you can find several listings that relate to spinal issues or the symptoms that you may be experience, such as difficulty with mobility, the inability to stand for long periods, and other problems.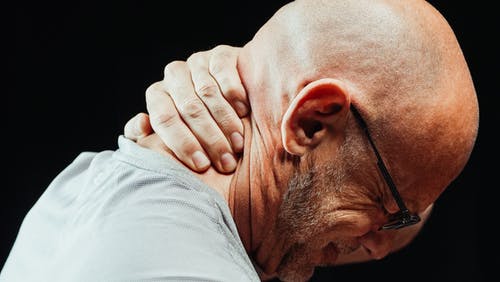 Getting Disability Approval by Using a Residual Functioning Capacity
If you can't meet the requirements of a medical listing to gain approval for disability benefits, you can still get approved with the help of a residual functional capacity (RFC). The RFC is a detailed form that your treating physician can complete to explain your condition, your treatments, your side effects and symptoms, and even your limitations and restrictions.
As an example, if your back pain and burning are so severe that you have to reposition every hour, your physician should note that on your RFC form for back pain. It will also indicate if you are unable to bend and lift, carry more than 10 pounds repeatedly, walk long distances, or sit more than two hours without repositioning. With the RFC, your physician can clearly demonstrate to Disability Determination Services how you are limited and why you are unable to work.
As part of the medical-vocational allowance, your age, work experience, transferrable skills, and education level will be considered. When it is determined that you are unable to work, you will be approved for disability benefits. The monthly disability benefits can be used to help with your general living expenses.
Permanent Restrictions After Spinal Fusion 
A spinal fusion can cause permanent restrictions that take away someone's ability to move the segment. Some of the most common permanent restrictions after spinal fusion include:
inability to lift heavy objects,
inability to twist
inability to bend.
Those who get spinal fusion surgery do see permanent restrictions due to the fact that the surgery fuses the targeted vertebrae of the spine.Because of that, it is common that people who undergo spinal fusion have permanent restrictions or problems that often make it difficult to work full time, especially if they work a job that requires a lot of heavy lifting. So, if you got spinal fusion and you find it difficult to continue working full time, you may want to apply for Social Security disability benefits. 
ACDF Surgery 
Anterior cervical discectomy with fusion (ACDF) surgery is a combination of spinal fusion as well as spinal decompression surgery. This surgery is utilized to treat pressure on the spinal cord, herniated discs, compressed nerves, as well as other conditions that affect the neck and spine. 
In most cases, ACDF results in significant improvements in patients' primary diagnoses that warranted the surgery in the first place. Furthermore, the benefits of ACDF surgery typically last for more than 10 years following the procedure date. ACDF surgery is a major surgical procedure. As such, the recovery process from ACDF surgery can be intense as patients are asked to avoid certain activities while they wait for their body to heal. 
Permanent Restrictions After ACDF Surgery  
In addition to the intense recovery process, people may experience some permanent restrictions after ACDF surgery. Though you may not be specifically told what these restrictions are after your ACDF surgery, you may find that your body doesn't allow you to do some of what you could do before you had the procedure. 
If your job relies on doing motions like lifting, twisting, bending, or other such movements, you may be eligible for disability benefits. To qualify for Social Security disability, your restrictions must be disabling enough to keep you from being able working for at least 12 months.
Spinal Fusion Disability Rating
If you have a spinal fusion disability rating from the VA, it does not guarantee you will qualify for SSDI. VA disability benefits and SSDI are two different benefits, but you may be able to qualify for both. When applying for SSDI, you may be able to use your VA disability rating for your spinal fusion as evidence in your SSDI claim. 
Work Credits Are Required for SSDI Benefits
Before proceeding any further with your SSDI application, you will need to check to make sure you have sufficient work credits to pursue a claim. In order to qualify for SSDI benefit payments, you must have paid a sufficient amount into the SSDI program.
The SSA uses credits to work out how much you have worked. In 2020, one credit is accumulated for each $1,410 earned. You can earn four credits each year. The older you are, the more work credits you will require. If you haven't reached 24 years old, but you have accumulated 6 work credits in a 3-year period that came to an end when your spinal fusion disability started, you may be eligible for SSDI benefits.
Preparing Your Spinal Fusion SSDI Benefit Application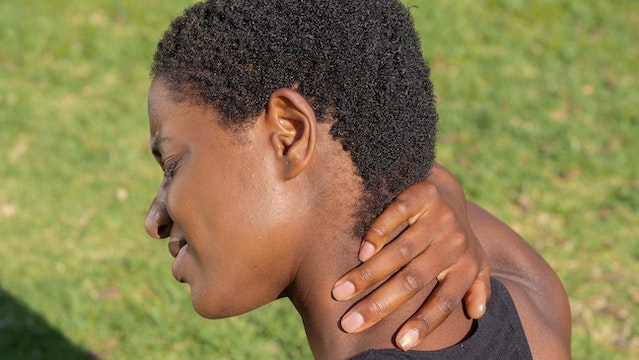 As soon as you can prove that you qualify for SSDI through a disability caused by spinal fusion and you have the right number of work credits, you will be ready to prepare your application to be filed with the SSA.
Typically, you will never win an SSDI benefit's claim if you fail to provide the right documentation for your disability from the start. You will need the following documentation at a minimum:
previous medical records which shows the commencement date of the disability caused by spinal fusion surgery;
current medical records;
physician's report detailing the reasons why you are unable to work due to spinal fusion surgery;
details of medications that have been prescribed including dosages, reasons for their use and results;
complete list of medical facilities including hospitals the you received treatment at, including hospital admissions;
receipts for medical treatment received;
any unpaid invoices for medical treatment already received;
list of physicians and current contact details and the treatment provided;
complete work history covering the last 15 years, including start and finish dates for each job;
details of workers' compensation payments received including dates and amounts and reasons for the award;
your original birth certificate as copies will not be accepted;
your social security card;
names and birth dates of your minor children and spouse;
dates of any marriages and divorces ( if applicable);
contact details of an easily contactable family member or friend that can respond on your behalf if you are not available;
account details for your checking and/or saving account as well as your bank's 9 digit routing number.
The SSA may ask for more evidence so you have to be ready for this to happen.
Common Problems After Spinal Fusion
After your spinal fusion, there could be some common problems that could still linger after the surgery. Common problems after spinal fusion include failure of the bone healing and pseudarthrosis. Pseudarthrosis occurs when a spinal fusion surgery fails.
Commons symptoms of those with pseudarthrosis are pain in in the neck, back, arms and legs.
Other symptoms after spinal fusion could include neurological symptoms, such as numbness, leg pain, and pain from your neck that goes down through your arm.
6 months after spinal fusion, you should expect to do things that you could normally do before the surgery, however if the pain persists and you feel like you can no longer work, you may want to apply for Social Security disability benefits. 
If you find that you're experiencing any of the common problems after spinal fusion discussed here, and you can't work as a result, you may want to apply for disability benefits to get some assistance covering your living and medical expenses. 
Retraining as a Reason for Denying an SSDI Claim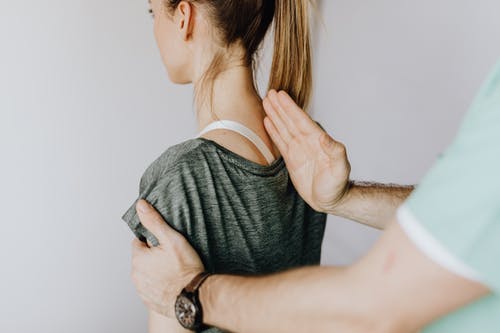 One thing the SSA does before making a final decision on your eligibility for SSDI benefits is to determine whether you could be retrained in another skill, which you could do with the symptoms of your spinal fusion surgery. If there is any doubt that your symptoms are really serious and you could possibly be retrained you can request a "Residual Functional Capacity" test or RFC.
When conducted, it determines what you are able to do with your disability. Sometimes the SSA may request you undertake an RFC before a decision is made about your SSDI application.
The older you are the less likely you will qualify for retraining so you will then be eligible for SSDI benefits. If for some reason you are denied disability, you may qualify for the needs based SSI benefits. Specific conditions apply to these benefits. Be sure to look out for the signs that you will be denied for disability.
How to Apply for Benefits After a Spinal Fusion
To start the Social Security disability application, you can go online at www.SSA.gov or call 1-800-772-1213. You can also apply in person at your nearest Social Security office. You can enlist the help of an attorney or disability advocate. The claims process is complicated. It takes an average of five months for a disability claim to be processed. You may face two denials, but appeals can be filed. The final step is a hearing before an administrative law judge to rule on your case. Your odds of approval are much greater with the help of a disability attorney.
Take our SSDI calculator to see how much you could get with disability benefits.
Get a Free Case Evaluation
If you speak with a disability attorney who has worked with people who are suffering from spinal fusion to get their SSA SSDI entitlements, this will help to ensure you have provided all the documentation needed to support your claim. Often, there are delays due to insufficient documentation or gaps in the information provided.
Your attorney should know exactly what you will need to provide in order to win either an SSDI or SSI claim. You cannot expect a quick answer to your application as processing claims for any type of disability payments often takes months and even in some cases runs into years before a decision is reached. However, you can expect quicker processing if you ask an attorney to work on your behalf as they will check your application before it's submitted.
One benefit of hiring an attorney is that many don't ask for any upfront payment of legal fees until your claim has reached a settlement. If your claim is denied, as many are first time round, you may not be asked to pay any legal fees.
If you need clarification of how and when the legal fees are paid check with your chosen attorney before going through the hiring process. This will take the worry of receiving an unexpected bill through the mail.
As many claims are denied the first time round this shouldn't discourage you as your chosen attorney can work through the appeals process with the hope of winning a favorable settlement for you sooner rather than later. Complete the Free Case Evaluation today!
Additional Resources