Table of Contents
If you get financial help from the Social Security Administration (SSA), it might come in the form of Social Security Disability Insurance (SSDI) or Supplemental Security Income (SSI). 
If you're getting SSDI, you may be on Medicare. This is because people who qualify for SSDI, also get Medicare. And many SSI recipients qualify for Medicaid. These monthly payments and medical coverage help make sure you and your family have what you need.  
Does Medicare or Medicaid Cover Service Animals? 
Medicare and Medicaid are government health plans that cover a lot of our healthcare costs. Unfortunately, neither covers the cost of a service dog or animal. 

Will Insurance Cover Service Dogs and Other Assistance Animals? 
No, insurance does not cover service dogs. In fact, no health insurance, not even private insurance, will help with service animal expenses. But, not to worry. There are other ways to get a service dog or another type of assistance animal, even if you don't have much money (i.e., you're on a restricted income). 
Social Security Disability Service Animal Assistance Programs  
There are nonprofit groups that raise, train, and provide service animals to people with disabilities. Oftentimes, such organizations will do so for free or at some sort of reduced cost for those who qualify. But here's the thing - many of these programs have long waiting lists, so it might take some time to get a service dog or another type of medical assistance animal. 
Here are a few organizations to consider when looking for nonprofit options for service animals: 
Smaller organizations also offer service animals at no or low cost for people who qualify. These nonprofits often have long waiting lists as well, but can be a source of affordable assistance animals for disabled persons on a limited income. 
Service Animal Accreditation Programs and Additional Resources 
It's important to remember that service animals need to go through special training to provide the help that people with disabilities really need. Assistance Dogs International (ADI) is a nonprofit program that sets the standards for training service dogs. You can also find accredited training programs in your area on their website by using their searchable database.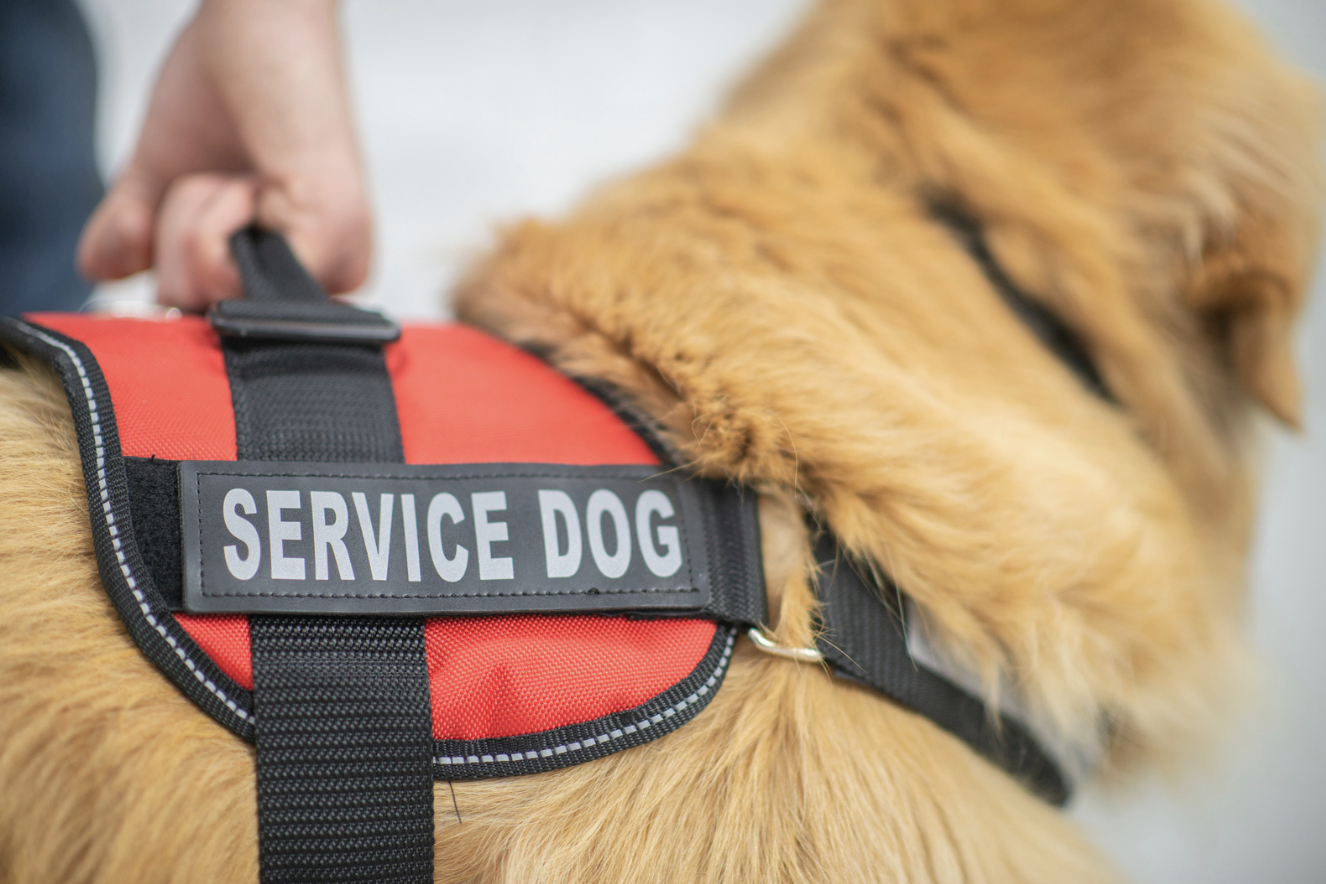 How Social Security Disability Payments Can Help You Afford a Service Animal
Even though Medicare and Medicaid won't cover the costs of getting, feeding, or providing veterinary care for service animals, Social Security disability benefits can help with these expenses. Social Security disability benefits are monthly benefits paid to eligible individuals through the SSA. These benefits provide a steady income that can help you pay for ongoing service dog costs. 
In addition to disability benefits' monthly payments, many people also get a lump sum of money when they're first approved for disability. This lump sum of money is called "back pay." Back pay is calculated by the SSA. To calculate your back pay, the SSA will: 
count up the number of months between your initial disability benefits application date and ultimate approval date; and 
multiply that sum of months by the monthly benefit amount you were awarded by the SSA. 
For example, if you have been awarded a monthly disability payment of $880, and it took the SSA seven months to ultimately approve your disability application, you would be entitled to $6,160 in back pay. 
Since back pay is calculated using the amount of time it takes disability claimants to get their applications approved, back pay can oftentimes add up to pretty large sums of money. This is typically due to delays in: 
the SSA's processing of disability claims, and/or 
your disability started a while before you got your monthly payments. 
Nevertheless, given the fact that back pay is a paycheck of sorts, it can definitely help cover the initial cost(s) of getting a service animal. 
Conclusion 
If you're not sure how to apply for benefits or understand how much you'll get each month or in back pay, a disability attorney or advocate can help. They can also assist in finding nonprofit organizations and applying for extra help to make getting and caring for a service animal more affordable. 
To get connected and speak with a Social Security disability lawyer or advocate who can help you today, complete the Free Case Evaluation on this page. 
To figure how out much money you're entitled to in Social Security disability benefits, use our Social Security Benefits Calculator. 
Blog comments
Add new comment