On Monday, August 14, 2023, the Social Security Administration announced that the list of conditions on the compassionate allowance list has been updated. More conditions added to the list means that more people will be able to get approved for Social Security disability benefits easily and quickly.
New Compassionate Allowances
The Social Security Administration has added 12 more conditions to the compassionate allowance list that allows people with very serious medical conditions to access disability benefits quickly. The new conditions added to the compassionate list in August 2023 are:
1p36 Deletion Syndrome
Anaplastic Ependymoma
Calciphylaxis, Cholangiocarcinoma
FOXG1 Syndrome
Leber Congenital Amaurosis
Metastatic Endometrial Adenocarcinoma
Pineoblastoma – Childhood, Primary Omental Cancer
Trisomy 9
If you or a child that you are responsible for has been diagnosed with one of these conditions or any other condition on the compassionate allowance list, it's easy to qualify for Social Security disability benefits. You can start receiving benefits in just weeks after your application is approved.

What Is The Compassionate Allowance Program?
The compassionate allowance program (CAL) is something that the Social Security Administration created to help people get benefits when they really need them. Anyone who is diagnosed with a terminal or extremely serious medical condition that is on the compassionate allowance list can apply for disability benefits and get a quick approval.
Once the application for disability benefits and the supporting medical evidence documents are submitted to the SSA their computer system will flag that application. All applications are screened and the computer system will flag applications that list one of the conditions on the compassionate allowance list. Then those flagged applications will be sent to the front of the line for processing. As soon as the application is processed benefits will start being paid. Some people get their benefit in as little as two weeks.
For more on compassionate allowances, see: Top 5 Things To Know About Compassionate Allowances
How To Find Out If You Qualify With a CAL Condition
There are hundreds of conditions that are on the compassionate allowance list. You can check the full list to see if the condition you or your child has is on the list. In order to qualify for Social Security disability benefits with a CAL condition you have to submit a completed application and medical records proving that you meet the minimum requirements for that condition listed in the SSA's Blue Book. Usually, a letter of diagnosis and a copy of medical records is all the documentation needed to get approval if you have a CAL condition. But you do need to include medical records including a letter of diagnosis to be approved for disability benefits.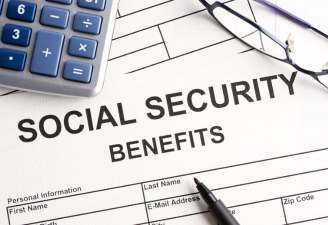 Get Help With Your Compassionate Allowance Claim
To find out if you meet the SSA's requirements or to get help filling out and submitting your application for Social Security disability benefits you should talk to a disability attorney. Fill out the Free Case Evaluation above and you can be connected with an independent, participating Social Security disability attorney who subscribes to the website and can answer your questions.
Source: https://www.ssa.gov/news/press/releases/2023/#8-2023-1