Whether or not you are able to keep your disability benefits if you move outside of the United States depends on several factors, including:
What type of benefits you receive
Where you move to
How long you reside outside of the country
You will need to understand how your benefits will be affected before you make your move as well as what is expected of you by the Social Security Administration (SSA).
The way your benefits are affected depends on several things, including the type of benefits you receive and where you're moving. 
How Long Can I Stay Abroad Without Losing My Benefits?  
The Social Security Administration (SSA) has and oversees two main disability benefits programs—Supplemental Security Income (SSI) and Social Security Disability Insurance (SSDI). Both of these benefit programs have unique requirements for disability applicants and beneficiaries. 
Under most circumstances, if you receive SSI benefits, and you leave the U.S., your benefits will stop coming from the SSA after 30-days of you being out of the country and both can and will not be reinstated until you return to the U.S. 
SSDI beneficiaries who receive benefits under their own work record, on the other hand, are able to receive their benefits as per usual for at least six months following their moving outside of the U.S. However, while this holds true for most cases, it does not for all. For instance, if you are receiving SSDI benefits and move outside of the U.S. to a "prohibited country," i.e. a country that is not one of the SSA's "allowed countries for SSDI," then you will not be able to keep getting your monthly paychecks from the SSA. The countries that have such Social Security restrictions placed on them—i.e. the countries in which SSDI beneficiaries cannot receive payments from the SSA—include Azerbaijan, Belarus, Kazakhstan, Kyrgyzstan, Moldova, Tajikistan, Turkmenistan, Ukraine, and Uzbekistan which were part of the former Soviet Union. The SSA notes that they are not able to make payments to disability benefit recipients in these countries as a result of the fact that arrangements for the orderly distribution of SSDI checks can't be created and implemented.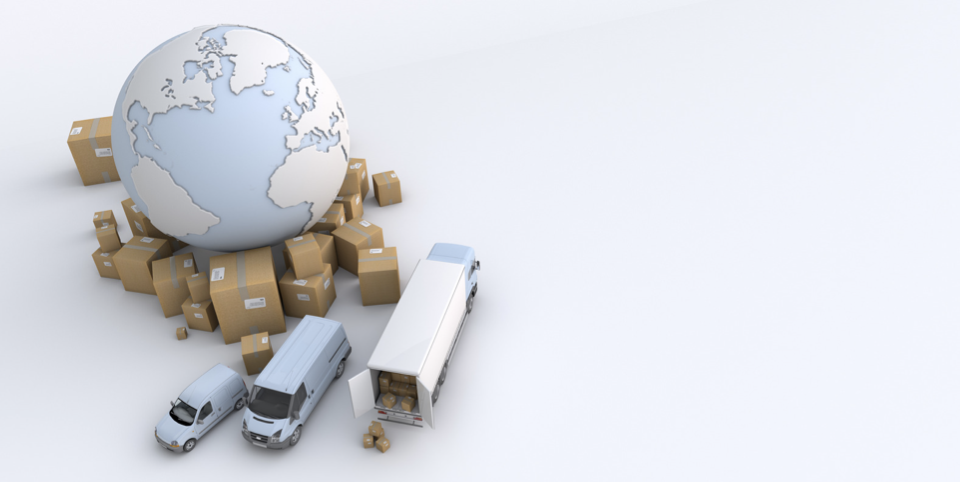 In addition to these countries, the SSA also cannot send payments to, or on behalf of, any benefit recipient residing in North Korea or Cuba as a result of Treasury Department regulations. However, for U.S. citizens residing in North Korea or Cuba, they are able to get all of the payments the SSA withheld once they move to a country where the SSA is able to send them their payments. However, for people who are not U.S. citizens, they will not be able to receive payments for the months they lived in North Korea or Cuba—regardless of whether they move to another country and meet every other requirement.  
It is important to note that, in the SSA's eyes, living "abroad" or "outside of the United States" means that someone is residing somewhere (for at least 30 days in a row) that is not in one of the 50 states, the District of Columbia, the U.S. Virgin Islands, Puerto Rico, Guam, the Northern Mariana Islands, or American Samoa. 
Considerations for Maintaining SSDI Living Abroad 
There are a number of other factors that can impact your benefits. To know exactly what affect your move may have on your disability payments, you should contact the SSA at 1-800-772-1213 and discuss the situation with them before making a final decision on your move. However, the following information may also help you decide how to proceed:
Allowed Nations – The U.S. has agreements with a number of nations to ensure U.S. citizens and individuals that hold dual citizenship are able to receive SSDI benefits even while residing outside the U.S. The list of "allowed countries" is subject to change and varies based on the type of benefits you receive. 
Prohibited Nations – There are several countries to which the SSA does not send benefit payments, even if you qualify for disability. This list is also subject to change.
Payments While Living in U.S. Protectorates – Although Puerto Rico, the U.S. Virgin Islands, Guam, the Northern Mariana Islands, and American Samoa are technically located outside the U.S., these international locations are U.S. protectorates. You can receive disability payments from SSDI and/or SSI while living in any of these locations.
Your Beneficiary Status – The types of benefits you receive (SSDI or SSI) affects whether living abroad impacts your monthly benefit payments. So does your status as a beneficiary. If you are receiving benefits as a dependent, for example, the list of countries to which your benefits can be sent is different from the list for individuals that qualify for benefits under their own work record.
Allowed Countries For SSDI  
In terms of the allowed countries for SSDI benefits, the SSA states that—as long as you are a United States citizen and you are eligible for these benefits—you are able to receive your Social Security payments while you are outside of the U.S. 
The SSA assures dual-citizens—of both the U.S. as well as one of the countries listed below—that they will keep sending their Social Security Payments to them, regardless of how long they stay outside of the U.S. However, it is important to note that this assurance is only applicable if the individual continues to remain eligible for their Social Security payments.   
Here is the list of countries that, if you are a citizen of, you are able to continue receiving your Social Security Disability Insurance (SSDI) payments no matter how long you stay there (i.e., outside of the U.S.): 
| | | |
| --- | --- | --- |
| Austria | Hungary  | Poland |
| Belgium  | Iceland | Portugal |
| Brazil | Ireland | Slovak Republic       |
| Canada  | Israel | Slovenia |
| Chile | Italy | Spain |
| Czech Republic        | Japan | Sweden |
| Finland  | Korea (South)       | Switzerland  |
| France  | Luxembourg  | United Kingdom        |
| Germany  | Netherlands  | Uruguay |
| Greece | Norway |   |
Other Things To Consider 
It is also smart to keep in mind that living outside the U.S. may change other things, like:
how you communicate with the SSA
where you provide updates or send forms
The rules that govern International Social Security payments can be complicated and difficult to understand on your own. Consider reviewing the information with your Social Security advocate, attorney, or disability counselor before finalizing your plans to move.
Because there are so many important details to understand about disability benefits and living abroad, it is also crucial that you speak or meet with an SSA representative before moving. 
Additional Resources