The best tips that can be offered to those applying for Social Security disability for Scoliosis revolve around the following question: is Scoliosis a disability?
Severe scoliosis can qualify for Social Security Disability (SSD) benefits, if it causes an impairment that has prevented or will stop you from working for at least 12 months. There is no dedicated disability listing for this spinal disorder though, which means you may have a more difficult time proving you are unable to work. Use the following tips to simplify the application process and potentially increase your chances of approval.
What Is Scoliosis? 
Scoliosis is a condition in which the spine curves in an abnormal lateral manner. Scoliosis comes about most often during the growth spurt(s) that occurs just before puberty. While most scoliosis cases are mild in terms of symptoms, some people can develop deformities in their spine that get more severe as they naturally grow with age. Scoliosis disability occurs when one's scoliosis becomes so severe that it becomes both painful and debilitating. 
The symptom of pain related to scoliosis is not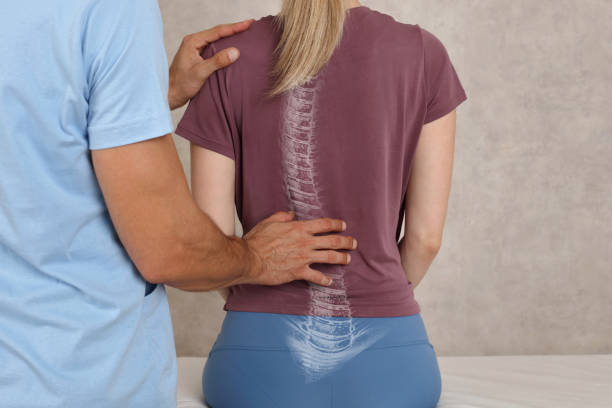 necessarily very common. In other words, scoliosis is not generally characterized as being painful. The degree of pain experienced by those with scoliosis—as well as whether pain is experienced at all—is dependent on a variety of factors including severity of the scoliosis, the age of the patient, and the form of scoliosis the patient has. Typically, pain is not a common symptom of scoliosis in children and adults. As such, scoliosis tends to be more difficult to diagnose in children and adolescents. However, for adults, scoliosis-related pain is experienced very differently. 
The most common symptoms and signs of scoliosis can include: 
A person having one of their shoulder blades appearing more prominently than their other shoulder blade. 
An individual having uneven shoulders. 
An individual having an uneven waist. 
Someone that has one hip that is higher than the other hip. 
A person having one side of their rib cage jut out (i.e., extend forward, out in front of them). 
An individual exhibiting a prominence of one side of their back when they bend forward. 
Scoliosis disability happens when the spine's curvature is so severe that it results in nerve compression of the nerves in proximity to the spine. More specifically, when this happens, the nerves both in and around your spine have pressure put on them by your scoliosis. This type of scoliosis disability occurs sometimes and has a particular effect on adults. When the severity of this scoliosis disability reaches this point, it can cause other problems such as weakness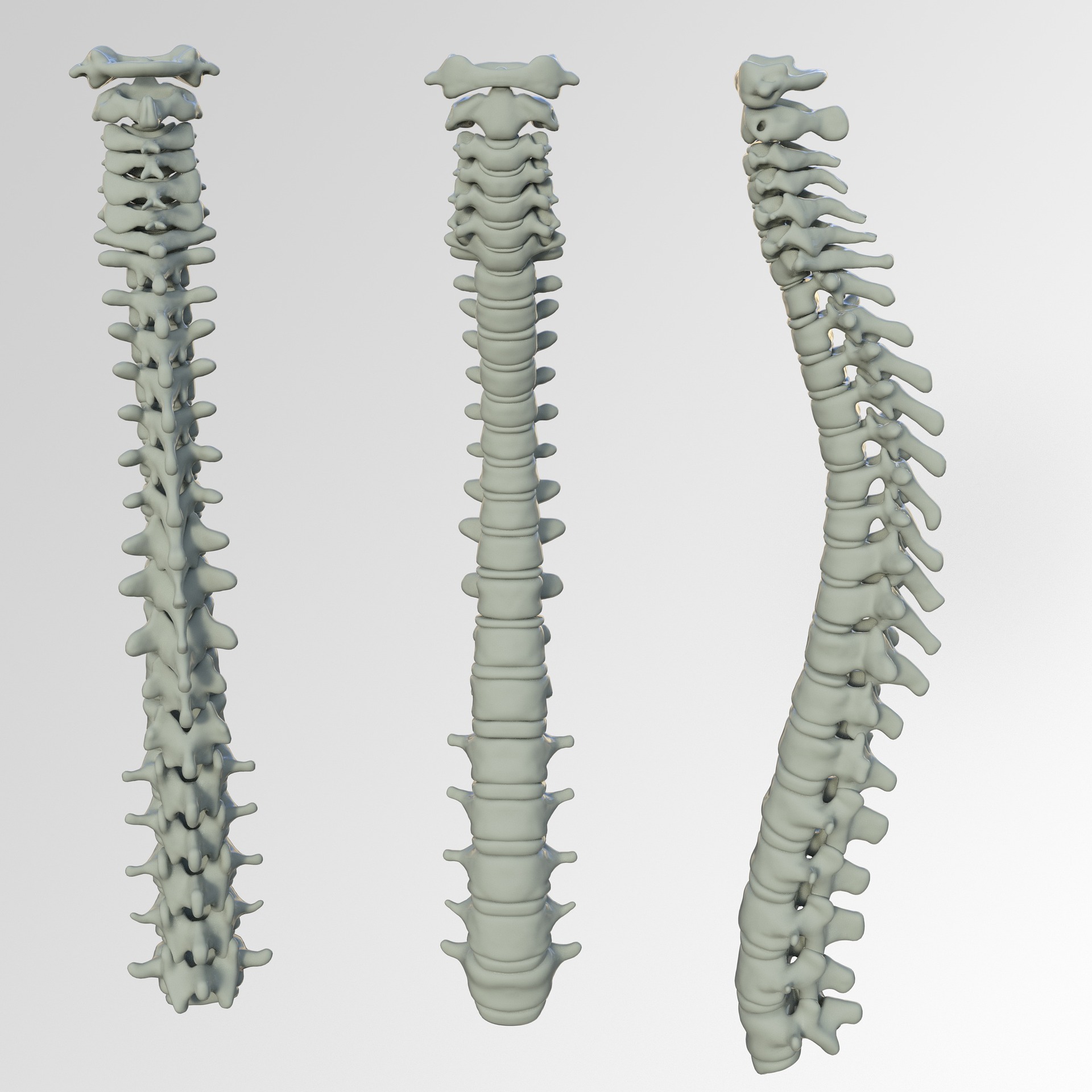 or numbness in the legs, leg and back pain, etc. 
Determining the severity of your scoliosis disability revolves around the degree of your spine's curvature as well as the symptoms you experience. It is fairly standard for health care providers such as doctors to measure scoliosis curves in degrees. People who have a spine curvature that is less than 20 degrees are considered to have a "mild" curve. People who have a spine curvature that is between 25 and 40 degrees are considered to have a "moderate" curve. And lastly, people who have a spine curvature that is more than 50 degrees are considered to have a "severe" curve. 
If you have scoliosis and you experience pain as a result of your scoliosis that is so severe that it prevents you from being able to partake in daily tasks and activities like participating in gainful activity (a.k.a., working), you may be able to get disability benefits for your scoliosis disability through the Social Security Administration (SSA).
Is Scoliosis a Disability?
Yes, scoliosis is a disability accourding to the SSA. If the curvature has impacts on your health and ability to work, then the SSA may approve you for disability benefits.
The SSA has created a medical guide called the Blue Book, which lists the medical conditions and symptoms that qualify applicants for financial assistance. It is one of the spine conditions that qualify for disability benefits.
Under Section 1.04 of the Blue Book, which lists disorders of the spine, you might qualify for disability benefits if you demonstrate you suffer from one of the following symptoms.
Compression of the nerve roots that inhibits spinal motion, as well as triggers significant pain
Lumbar spinal stenosis causes inflammation of the spinal column nerves
Swelling of the spinal membrane that triggers intense pain
You also might qualify for Social Security disability benefits by proving scoliosis has negatively impacted your ability to work because the SSA concludes the medical condition is a musculoskeletal disorder.
The Blue Book lists several medical conditions that fall under the category of a musculoskeletal disorder. You have to show your symptoms match the severity of symptoms listed under the section of the Blue Book devoted to musculoskeletal conditions such as inflammatory arthritis.
Ensure Your Medical Records are Lengthy and Detailed
The Social Security Administration (SSA) reviews scoliosis claims with skepticism, because most people with this spinal disorder are able to continue working. To prove your disability, you will need a clear record of all your symptoms and complications. Keep in mind too that the SSA is more likely to approve applications that are filed for:
AND
Severe scoliosis that compromises your ability to move or walk
Scoliosis where other serious complications are present, like breathing issues and heart problems.
The most common reason the SSA denies disability claims is due to a lack of sufficient medical evidence. The specific issues you experience determine the type of information your medical records should contain. Work with your doctor to ensure your records adequately document all of your symptoms and complications and not just the changes in your spine.
Be Prepared to Provide Additional Information on Your Everyday Limitations
Because the SSA views scoliosis as a marginally disabling condition in most cases, you may need to provide more evidence than applicants with other types of spinal disorders. If your scoliosis:
Does not involve heart or lung complications

And

Does not meet or closely match the SSA's listing for Disorders of the Spine in Section 1.04,
then you will need to go through a "residual functional capacity" (RFC) analysis. This is a process through which you and your doctor provide the SSA detailed information on your daily limitations, including how you cook, clean, shop, drive, and care for yourself.
Go into to the SSD application process knowing an RFC analysis may be necessary and start preparing records to address RFC details, including:
Statements from friends, family members, or others that help you with daily activities
Statements from former employers or co-workers about your work limitations
A formal report from your doctor, summarizing your overall condition, including each and every limitation you experience
A journal in which you record the daily struggles you face with common tasks and activities
These pieces of information will not only be useful when the SSA requires you to complete an RFC report form, but they will also help your case if you are denied benefits and need to file an appeal.
2 Minutes To See If You Qualify For Scoliosis Disability
Although scoliosis can qualify for disability benefits, the application and review processes tend to get complicated. This is especially true if you do not exactly meet a disability listing with your symptoms, complications, and medical records. A Social Security advocate or disability attorney that understands how the SSA reviews scoliosis claims can be very helpful, including assisting with:
AND
Understanding the application process and forms,
Translating any communications or requests you receive from the SSA,
Filing out the application and collecting documentation.
If you must go through an RFC analysis or an appeal hearing, a disability advocate or attorney can assist you in these processes as well.
Additional Resources