Scoliosis is a condition in which the spine curves in an abnormal lateral manner. Scoliosis comes about most often during the growth spurt(s) that occurs just before puberty. 
While most scoliosis cases are mild in terms of symptoms, some people can develop deformities in their spine that get more severe as they naturally grow with age.
Scoliosis disability occurs when one's scoliosis becomes so severe that it becomes both painful and debilitating.
If you have scoliosis and you experience pain as a result of your scoliosis that is so severe that it prevents you from being able to partake in daily tasks and activities like participating in gainful activity (a.k.a., working), you may be able to get disability benefits for your scoliosis disability through the Social Security Administration (SSA). If that is the case, then you may want to apply for disability.
The best tip that can be offered to those applying for Social Security disability for Scoliosis revolve around the following question: is Scoliosis a disability?
One of the top tips on applying for disability with scoliosis include; making sure you have enough medical evidence to prove to the SSA that you cannot work because of your scoliosis, that includes records from your notes, MRIs and/or x-rays that shows your spinal curvatures.
 Another important tip for applying for disability with scoliosis is making sure you have enough work credits to qualify for disability, since disability is for those who at one point could work, but now can't because of a disability like scoliosis.
Tip #1: Seeing If Scoliosis a Disability?
Yes, scoliosis is a disability according to the SSA. If the curvature has impacts on your health and ability to work, then the SSA may approve you for disability benefits. 
In fact, not being ability to work can be one of the most important signs your disability claim will be approved.
While scoliosis is not officially listed as being a disability in the Social Security Administration's Blue Book, you can still qualify for disability with scoliosis. 
That's because scoliosis can cause other spinal disorders, which could be considered a disability, list in the SSA's Blue Book. The Blue Book is the list of conditions that qualify for disability. 
The SSA has created a medical guide called the Blue Book, which lists the medical conditions and symptoms that qualify applicants for financial assistance. It is one of the spine conditions that qualify for disability benefits.
Under Section 1.04 of the Blue Book, which lists disorders of the spine, you might qualify for disability benefits if you demonstrate you suffer from one of the following symptoms.
Compression of the nerve roots that inhibits spinal motion, as well as triggers significant pain
Lumbar spinal stenosis causes inflammation of the spinal column nerves
Swelling of the spinal membrane that triggers intense pain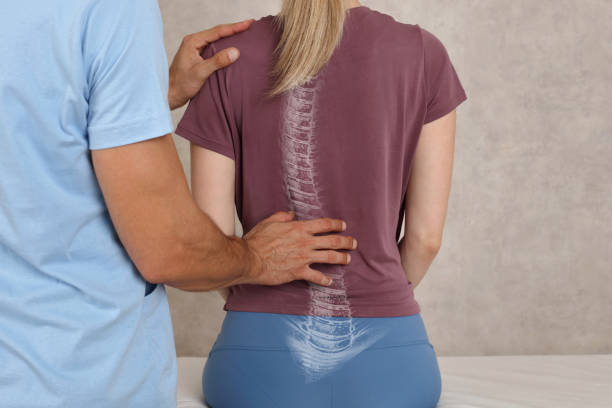 You also might qualify for Social Security disability benefits by proving scoliosis has negatively impacted your ability to work because the SSA concludes the medical condition is a musculoskeletal disorder.
The Blue Book lists several medical conditions that fall under the category of a musculoskeletal disorder. You have to show your symptoms match the severity of symptoms listed under the section of the Blue Book devoted to musculoskeletal conditions such as inflammatory arthritis.
Take our Social Security calculator to see how much you could get with disability benefits with scoliosis.
Tip #2: Ensure Your Medical Records are Lengthy and Detailed
The Social Security Administration (SSA) reviews scoliosis claims with some skepticism, because most people with this spinal disorder are able to continue working. To prove your scoliosis disability, you will need a clear record of all your symptoms and complications. Keep in mind too that the SSA is more likely to approve applications that are filed for:
AND
Severe scoliosis that compromises your ability to move or walk
Scoliosis where other serious complications are present, like breathing issues and heart problems.
The most common reason the SSA denies scoliosis disability claims is due to a lack of sufficient medical evidence. The specific issues you experience determine the type of information your medical records should contain. Work with your doctor to ensure your records adequately document all of your symptoms and complications and not just the changes in your spine.
Tip #3: Be Prepared to Provide Additional Information on Your Everyday Limitations
Because the SSA views scoliosis as a marginally disabling condition in most cases, you may need to provide more evidence than applicants with other types of spinal disorders. If your scoliosis:
Does not involve heart or lung complications

And

Does not meet or closely match the SSA's listing for Disorders of the Spine in Section 1.04,
then you will need to go through a "residual functional capacity" (RFC) analysis. This is a process through which you and your doctor provide the SSA detailed information on your daily limitations, including how you cook, clean, shop, drive, and care for yourself.
Go into to the SSD application process knowing an RFC analysis may be necessary and start preparing records to address RFC details, including:
Statements from friends, family members, or others that help you with daily activities
Statements from former employers or co-workers about your work limitations
A formal report from your doctor, summarizing your overall condition, including each and every limitation you experience
A journal in which you record the daily struggles you face with common tasks and activities
These pieces of information will not only be useful when the SSA requires you to complete an RFC report form, but they will also help your case if you are denied benefits and need to file an appeal.
Tip #4: Make Sure You Have Enough Work Credits
 To get disability for scoliosis, you need to have earned enough work credits from working. 
That is because disability is for those who at one point could work, but now are unable because of a disability like scoliosis or a severe back or spinal problem that scoliosis can cause.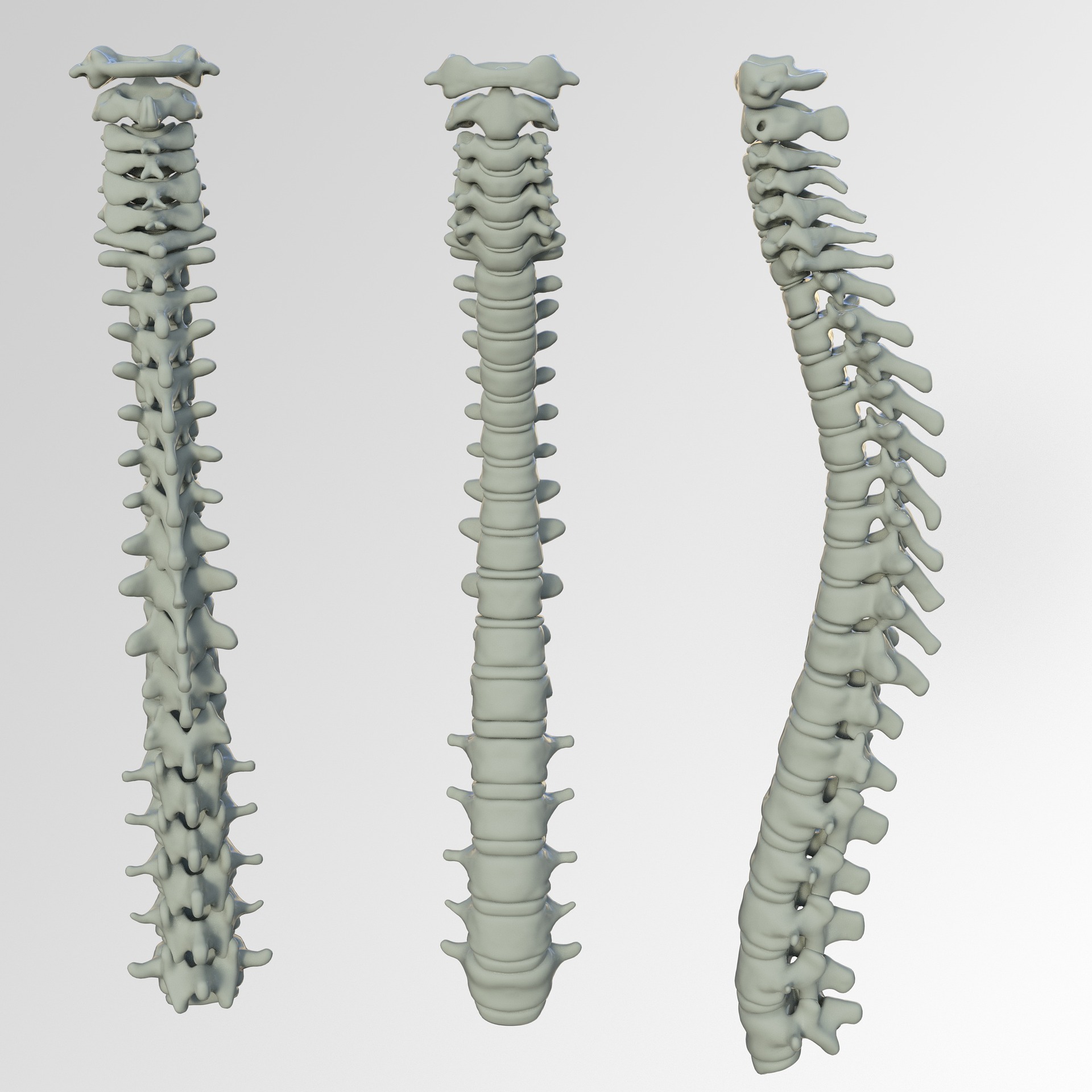 You earn work credits for every year that you worked. In order to receive one work credit, in 2023 you need to have earned $1,640. You can earn up to four work credits for each year you have worked. 
Generally, you need 40 work credits to qualify for disability with 20 of them coming in the last 10 years before you became disabled. However, the younger you are, the fewer work credits you need in order to get disability with scoliosis.
Tip #5: Work With A Disability lawyer
 If you work with a disability lawyer, that can help increase your chances of getting approved for disability with scoliosis. 
According to the Government Accountability Office (GAO), individuals who worked with a disability attorney were 3 times more likely to qualify for disability than those who did not work with an attorney.
 When you work with a disability attorney, your attorney will be able to make sure your medical information and paperwork is up to date. 
Your attorney will be able to testify on your behalf on why your scoliosis is severe enough where you cannot work. Disability lawyers do not take payments upfront, that means that are only paid if you win your claim.  Take our free disability evaluation to see if you qualify for disability and get connected with a lawyer who can take cases in your area.
How Much Disability Can You Get for Scoliosis?
The maximum amount you can get for disability with scoliosis, or any disabling condition is $3,627. How much you can get in disability for scoliosis depends on a number of factors, including your average lifetime earnings before you became disabled. Talk to a disability attorney to see how much you can get for disability.
2 Minutes To See If You Qualify For Scoliosis Disability
Although scoliosis can qualify for disability benefits, the application and review processes tend to get complicated. This is especially true if you do not exactly meet a disability listing with your symptoms, complications, and medical records. A Social Security advocate or disability attorney that understands how the SSA reviews scoliosis claims can be very helpful, including assisting with:
AND
Understanding the application process and forms,
Translating any communications or requests you receive from the SSA,
Filling out the application and collecting documentation.
If you must go through an RFC analysis or an appeal hearing, a disability advocate or attorney can assist you in these processes as well. Find out if you qualify today.
Sources:
Additional Resources: