Spondylosis is a degenerative disorder that occurs when your spinal discs start to wear away. As the discs shrink, osteoarthritis can set in and form spurs along the edges of the neck bones. Although lumbar spondylosis is a common condition that affects more than 85% of people over the age of 60, in some cases it can cause a narrowing in space between your spinal discs and lead to pinched nerves. If this happens, you could experience the following symptoms:
Headache

Difficulty walking

Lack of coordination

Muscle spasms

Loss of bladder or bowel control

Weakness, tingling, or numbness in your lower or upper extremities
If you develop these symptoms, it can prevent you from holding a job. Fortunately, you may be eligible for Social Security Administration (SSA) disability benefits that provide you with much-needed income when pain, instability, and weakness from spondylosis make it impossible to work.
What Is Lumbar Spondylosis?
Lumbar spondylosis is a term that used to describe the wear and tear of the spinal disks. Lumbar spondylosis is an age-related degeneration of the vertebrae and disks of the lower back.
Often times those changes in the spine are diagnosed as degenerative disc disease and/or osteoarthritis. Lumbar spondylosis occurs by the breakdown on disks located on the spine.
It is common that individuals experiencing degeneration of bones as they age, but if it leads to serious back pain it could lead to you not being able to work full time.
Is Lumbar Spondylosis Serious?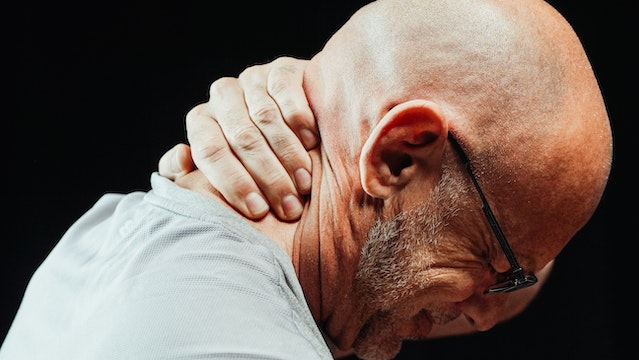 Lumbar spondylosis can be serious if there is enough wear and tear in your spinal disks that prevents you from working. Lumbar spondylosis can vary, some workers can have it and work through it and not affect their ability to work full time, for others it can be severe enough that it can prevent you from working.
Since lumbar spondylosis affects your spine, it could be serious enough to prevent you from doing your day-to-day job duties. This is especially true if you work a job that requires a lot of lifting.
That stress put on your spine from lifting can cause lumbar spondylosis and depending on the situation, could be serious enough in which you are no longer able to work full time. If you can no longer work because of lumbar spondylosis, you may want to apply for Social Security disability benefits.
How Can Lumbar Spondylosis Affect Your Ability to Work?
If your case of spondylosis leads to root compression, it can impact your coordination and ability to walk. You may not be able to do work requiring physical labor and weakness or numbness in your fingers can prevent you from doing data entry, styling hair, and other jobs involving manual dexterity.
How Do I Qualify for Disability Benefits with Lumbar Spondylosis?
When you apply for disability benefits with lumbar spondylosis, the SSA will consult the Blue Book, which is its manual of listed impairments. Degenerative disc disease is listed as a disability in Section 1.04: Disorders of the Spine.
To qualify, you must document your disability of nerve root compression accompanied by pain, limited spinal mobility, motor loss, and sensory or reflex loss. If the condition affects the lower back, the straight-leg raising test must be positive.
Examples of acceptable medical evidence include:
Medical imaging such as MRI or CT scan

Medical records stating that the nerve root compression causes the symptoms listed above.
How Do I Qualify for Disability Using a Residual Functional Capacity?
Qualifying for disability benefits with spondylosis is difficult, as one of the most common medical complaints is back pain. However, you may still be approved for benefits with a medical-vocational allowance, which is intended for those who don't meet a listing but are still disabled.
Your treating physician will have to complete a residual functional capacity (RFC) form, which states in detail how spondylosis has prevented you from doing the work that you are trained and qualified to do.
The medical-vocational allowance system takes this information into account, along with your age, work experience, education, and transferable skills. If Disability Determination Services agrees that your symptoms are disabling given your vocational background and ability, you may be awarded benefits.

Get a Free Case Evaluation
As we noted earlier, qualifying for disability benefits with lumbar spondylosis can be challenging, making it likely that your initial application may be denied. (In fact, the majority of SSA Disability applications are denied the first time.)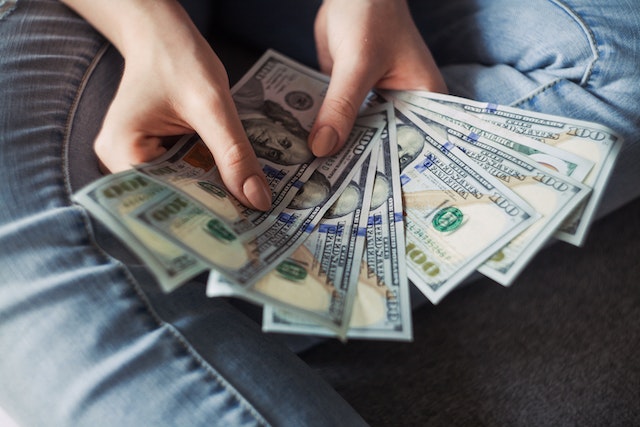 When you're unable to work and need that income to keep yourself and your family going, a Social Security Disability lawyer can help by:
Working with your healthcare team to prepare a thorough application

Ensuring that all required medical evidence is submitted

Guiding you through an appeal if your claim is denied
Disability applicants who use a lawyer are more likely to have their claim approved than those who don't. To connect with participating, independent SSD attorneys or disability advocates who subscribe to our website, complete the free evaluation form.
Considering applying for Social Security disability benefits but not sure how much you'll earn per month? Our Social Security Disability Calculator can help you determine how much you'll receive from the SSA before you file for disability.
Additional Resources