The kidneys are in charge of many body functions, such as cleaning the blood and producing urine. Over time, diseases like Chronic Kidney Disease (CKD) can harm the kidneys, and when the CKD becomes so severe that the kidneys can't function any longer, the patient develops End Stage Renal Disease (ESRD), and the damage is irreversible. The only solution for ESRD is a kidney transplant, but until a kidney is available for transplant, the patient must have a machine do the work of the kidneys, called dialysis.
The National Kidney Foundation found that almost 500,000 Americans are currently going through dialysis. If you or a loved one is suffering through dialysis and can't work, there is help available. The Social Security Administration (SSA) offers two types of disability benefit programs that you may be eligible for.
You may be eligible to receive $3,627 each month. Fill out this Free Disability Evaluation today to find out more! 
Social Security disability benefits for kidney dialysis patients are available. To qualify for disability, you need to meet the SSA's Blue Book listing for dialysis. There are other kidney disease listings that kidney dialysis patients can potentially qualify under as well if you do not meet the dialysis listing.
The Financial Costs of Kidney Dialysis
There are two main kinds of dialysis, hemodialysis and peritoneal dialysis. Hemodialysis is the more expensive option at about $88,000 per year, according to the National Institutes of Health, because it normally must occur at a hospital with a dialysis machine.

Peritoneal dialysis costs about $71,000 each year, the source adds, but requires patients to do some of the work and upkeep themselves, such as keep the injection area clean and determine how much fluid needs to be inserted into the abdominal cavity that filters the blood.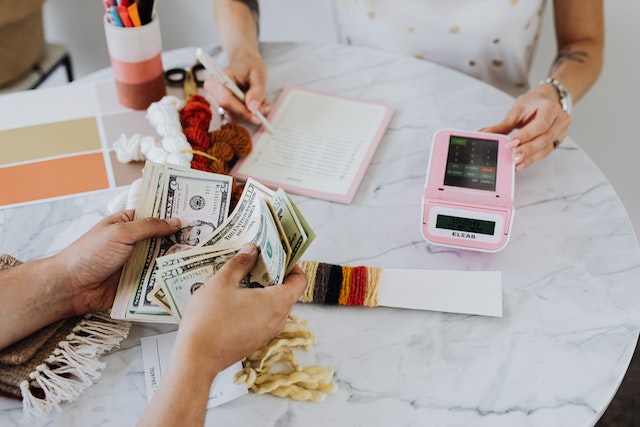 Aside from the dialysis costs, there are many other costs associated with CKD and ESRD, such as multiple doctors' appointments, medications, and more. 
Annually, $99 billion is spent caring for individuals with kidney disease, though this figure doesn't include prescriptions, so the number is likely over $100 billion, the National Kidney Foundation reported.
Kidney disease is a leading cause of lost productivity, which only increases once a patient needs dialysis. Aside from the debilitating side effects, hemodialysis, which is the most common type, requires patients to take time of work for long dialysis treatments three times per week, plus other necessary appointments.
Medically Qualifying for Benefits with the Blue Book
The SSA screens all disability applications using the Blue Book, which is their official listing of qualifying impairments.
If you are currently undergoing dialysis that is expected to last for at least 12 months, and you have the medical evidence to back up your claim, you will automatically be approved for benefits.
Chronic kidney disease, with chronic hemodialysis or peritoneal dialysis can be found in Section 6.00—Genitourinary Disorders. To qualify for benefits, the SSA requires medical evidence of your chronic kidney failure while on prescribed treatment that requires either chronic hemodialysis (man-made dialysis) or peritoneal dialysis.
If you don't meet this listing, there are many other listings for kidney diseases. Talk to your doctor about applying for disability benefits.
Considering applying for Social Security disability benefits but not sure how much you'll earn per month? Our Social Security Disability Calculator can help you determine how much you'll receive from the SSA before you file for disability.
Does Dialysis Automatically Qualify for Disability? 
Dialysis can qualify for disability benefits, although it does not automatically qualify for disability. In order to for dialysis to qualify for disability, you need have earned enough work credits from your work history and from paying into the Social Security tax. 
You also need to be able to show through medical evidence that you are unable to work anymore because of your dialysis. The more medical evidence 
What if My Dialysis Doesn't Meet the Medical Criteria?
Even if your dialysis doesn't meet the medical criteria outlined by the SSA to qualify for disability with kidney dialysis, you should still apply anyways. 
If you aren't currently undergoing dialysis or your dialysis won't go on long enough to qualify and you don't meet any of the other listings, you may still be able to get disability benefits with a medical-vocational allowance. Instead of looking at specific disease symptoms, the SSA will look at your limitations as a whole to determine whether or not they keep you from performing the SSA's 2023 substantial gainful activity (SGA) minimum of $1,470 per month.
The SSA uses your symptoms and limitations and puts you in a work intensity level (sedentary, light, medium, heavy, or very heavy).
 Then they look at your highest education and work history to find a job you can do in your work level. If the SSA can't find a job you can be reasonably trained for, or the examiner believes you can't even do sedentary work, you may quality for benefits.
There are many side effects of dialysis that could restrict you from working, including the time commitment.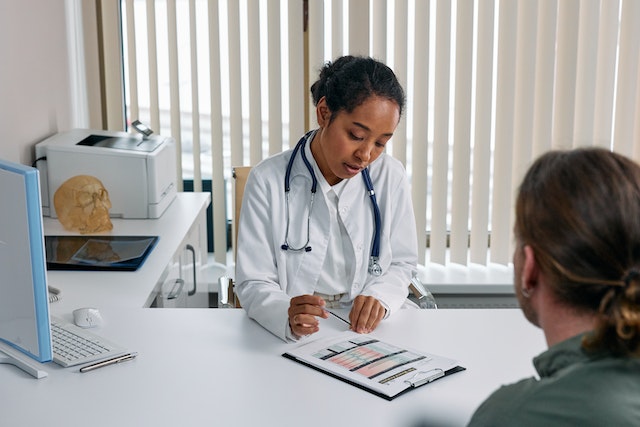 Dialysis often requires three hospital visits per week for four hours, which is inconvenient for work schedules. Other symptoms include extreme fatigue, mental confusion, sleep problems, bone pain, swelling the legs and feet.
Older adults who didn't complete college or did physically intense or unskilled work have a higher chance of being approved with a medical-vocational allowance, because there are fewer sedentary jobs available without that don't have training or education requirements.
Even if you don't match the kidney dialysis listing, you might still be able to match another listing that qualifies for disability. 
Kidney dialysis often causes diabetes and other kidney diseases which are disabling conditions listed by the SSA. So even if you don't meet the criteria for the dialysis listing, you could still qualify for other listings
How Much is a Kidney Dialysis Check Work?
 The average monthly disability check for someone with dialysis is around $1,444 per month. Please note though that the SSA does not publish disability amounts per condition.
 Your disability check with kidney dialysis might differ though based on your work history. The maximum amount someone can get per month on kidney dialysis is $3,627 per month on SSDI benefits.
How to Apply for Social Security Disability Benefits
If you find you just can't work while on dialysis, talk to your doctor about your likelihood of applying for disability benefits. Not only is a physician's help and support invaluable and necessary for your claim, but their professional opinion should be as well. If your doctor doesn't think you'll be approved, then it may be worth the trouble of starting your Social Security disability claim. Some approvals can take up to two years.
If you decide to apply for benefits, whether with the Blue Book or an RFC, make sure you include all of the necessary medical evidence. Even if you meet a listing, leaving information out could cause your claim to be delayed or denied benefits all together. 70 percent of applications are denied in the initial stage, though many are accepted during the appeal process.
Important medical evidence for kidney dialysis and disease will include:
Blood tests that measure levels of chemicals and waste the kidney normally filter out
eGFR (estimated glomerular filtration rate)
Urine tests to show irregular chemicals, proteins, or blood
Kidney biopsy to examine tissue
Dialysis reports showing, kidney function before and during treatment
Summaries of other treatments, such as surgeries and medications
Information about any other hospitalizations and any other related documents
Detailed reports from your primary care doctor and/or kidney doctor describing the limitations caused by your kidney failure and dialysis
Applications for Social Security Disability Insurance (SSDI) can be completed online at the SSA's website or in person at a Social Security office. For Supplementary Security Income applications (SSI), however, you must make an appointment with an SSA representative. 
But before you submit either application, first check the SSA's list of required documents online and then double check your application for errors or missed questions, because these can also endanger your application.
If there are any changes in your condition, such as an increase in dialysis, a kidney transplant, a hospitalization, or a change in medication, make sure to let the SSA know as soon as possible. Medical information such as that is important in determining the result of your claim, and may help you get approved faster.
If you're approved for benefits, your spouse and children may also be eligible for benefits. To learn more about the different forms about disability benefits, visit our pages on Social Security Disability Insurance and Supplemental Security Income.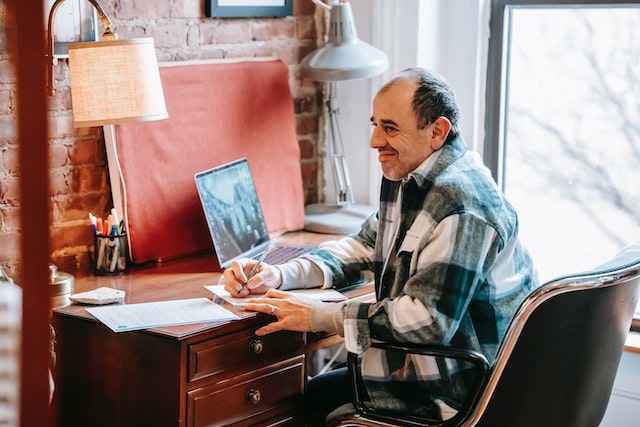 You have a lot to gain from a successful Social Security disability claim. A successful claim wouldn't just mean consistent financial support for your ailment—it would also grant you the kind of stability that you may have been missing out on for years now.
 Unfortunately, winning a claim isn't a cakewalk, which is why you should consider consulting a Social Security disability attorney or disability advocate.
 Your attorney can use his or her knowledge and experience to fight on your behalf and help you get the benefits you need—and you don't even need to pay your lawyer unless you win. A successful Social Security claim could be life-changing, so don't wait to get an evaluation and talk to a Social Security disability attorney as soon as possible.
Additional Resources