At one time or another, roughly 80% of Americans experience back pain. For some individuals with chronic pain, a spinal fusion surgery may be the only option.
Unfortunately, not all people who undergo back surgery have their pain relieved. In fact, some people end up experiencing more pain after surgery than they had before.
If you have undergone a spinal fusion and you are disabled, or if you have undergone an Anterior Cervical Discectomy with Fusion (ACDF) surgery and suffer from permanent restrictions after ACDF surgery, the Social Security Disability Insurance (SSDI) Program may be of assistance to you.
An ACDF surgery is a serious surgery that combines both spinal fusion and spinal decompression. As such, it is not uncommon for people who have this operation done to possibly suffer from permanent restrictions from spinal fusion.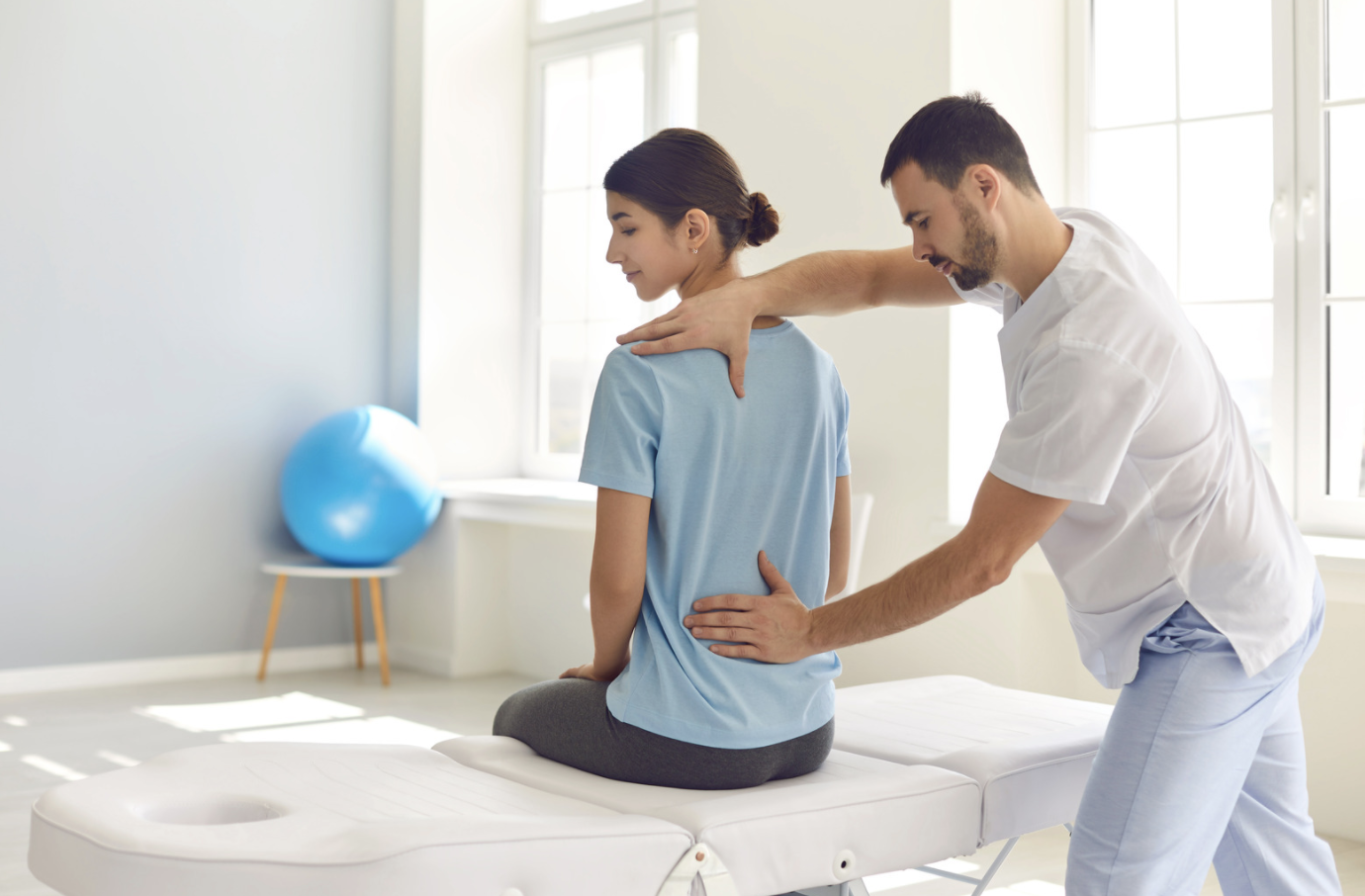 The Social Security Administration (SSA) assumes that most individuals who have undergone a spinal fusion will recover within a one-year time period.
Therefore, not everyone who applies for Social Security disability benefits following a spinal fusion will be awarded financial assistance.
Whether or not you are approved for disability benefits will depend on the quality and quantity of medical information that you are able to provide to the SSA. This is because submitting proper and sufficient medical evidence can be one of the most important signs your disability claim will be approved.
Each person seeking financial support is responsible for providing the evidence regarding their condition and its severity.
Your approval will rest on your ability to prove that your spinal fusion surgery was unsuccessful and that you are no longer able to earn gainful employment as a result. If you are applying for disability as a result of you enduring permanent restrictions after ACDF surgery, your approval will rest on your ability to prove that your ACDF surgery resulted in you having permanent restrictions that have placed you in a position in which you are no longer able to sustain gainful employment and, thereby, earn a living. 
Is Spinal Fusion a Disability?
Yes, spinal fusion is a disability according to the SSA. If you are unable to work for at least 12 months due to the severity of your spinal fusion and can meet a Blue Book listing, the SSA may consider you disabled. The Blue Book is the list of conditions that qualify for disability. You will also need enough work credits to qualify for disability benefits. 
The Importance of the "Blue Book"
One of the easiest ways to qualify for SSDI benefits is if your condition meets the requirements listed in the Blue Book. The Blue Book is a medical guide used by SSA examiners to determine if particular conditions are severe enough to meet the definition of disability.
Spinal fusion surgeries are not explicitly listed in the Blue Book, although you might meet several other listings for your underlying spine problem. Spine disorders that qualify for disability are listed in section 1.04 of the Blue Book.
Additionally, in the rare case that your condition has resulted in a spinal cord disorder, you may be evaluated in the neurological section, 11.08, of the Blue Book.
Even if you do not meet one of the listings described in the Blue Book, you may still qualify for financial assistance if you are able to provide enough medical evidence to demonstrate that you are too disabled to work.
Evidence Needed Related to Your Spinal Fusion
The first type of medical evidence that the Blue Book directly requests is a complete medical history of your spine disorder. Medical records from your physician are of vital importance.
She or he should include your presenting symptoms, the history and progression of your spinal disease, as well as the results of a full physical examination. Be certain that your doctor addresses the following:
Any leg pain that you experience that is caused by nerve root compression, referred to as pseudo claudication.
Loss of feeling or reflexes caused by nerve root compression
Difficulties with mobility due to numbness, pain or weakness
Use of a walker, cane, wheelchair, or other assistive device
Any assistance that you require due to pain, numbness or weakness
Results of a straight leg raise test, both lying down and sitting
You can use the following diagnostic tests to support your documented symptoms:
Imaging results such as x-rays, MRIs or CT scans
A complete operative record from your surgeon needs to be included in your application
Any complications, such as failed back surgery syndrome (FBSS), that have occurred as a result of your surgery should also be carefully documented
If you are working with a neurologist, orthopedist, or surgeon, be certain to obtain records from these specialists. The SSA places more weight on the opinion of medical experts.
Essentially, the most important thing here is that you convey to the SSA (1) the medical history and background that came before your ACDF surgery or spinal fusion surgery, (2) why you and your doctor decided ACDF surgery or spinal fusion surgery was needed (i.e., was the necessary and natural next step), and (3) how exactly you have suffered permanent restrictions after ACDF surgery or spinal fusion surgery that have inhibited you from being able to work and earn an income. 

Evidence Needed Related to Treatment of Your Spinal Fusion
THe SSA will need to know how you responded to your spinal fusion surgery, and most importantly, if your condition has worsened despite surgery.
As noted, many individuals who undergo a spinal fusion end up exhibiting continued pain and disability.
Be certain that your doctor has the following medical documentation available: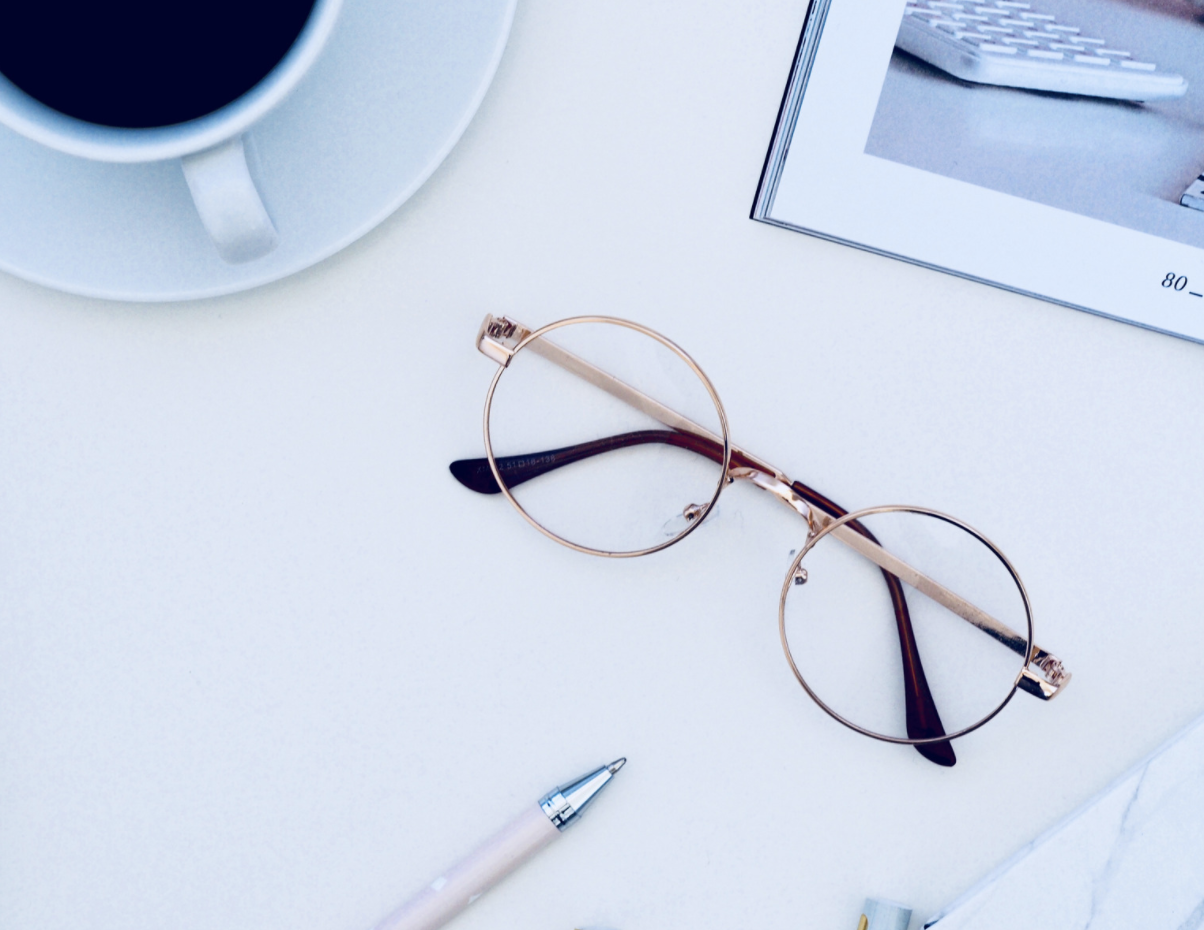 Any and all medications that you are receiving as a result of your back pain or spinal fusion, as well as your response to the medications
Complete operative reports, as well as a description of any perceived failure of the surgery
Any injections that you require, such as steroids
Any physical therapy or other related therapies that you are receiving
Any mental health problems, such as depression, that have occurred as a result of your failed surgery.
Only the most severe spinal fusion surgery cases will meet a particular listing in the Blue Book. Therefore, you will need to provide as much information as you can on medications, side-effects to those medications, and any unintended consequences that have occurred as a result of the failed surgery.
If you can prove that your disability limits your ability to work for at least one year, you may still be awarded SSDI benefits.
Evidence Needed Related Your Quality of Life and Ability to Care for Yourself
Most individuals who undergo a spinal fusion surgery end up qualifying for SSDI benefits through a residual functional capacity (RFC) assessment.
An RFC will document your ability to perform certain tasks, such as lifting and walking.
Many people choose to have their physician complete an RFC detailing their limitations. For example, if you have difficulty lifting or bending or if you have burning pain that prohibits your movement, this should be carefully documented by your doctor.
Your physician should carefully document your ability to take care of yourself, your home, and your activities of daily living.
Permanent Restrictions After ACDF Surgery or Spinal Fusion
Many people who have an ACDF surgery can find themselves in a position in which they are suffering from permanent restrictions after ACDF surgery—possibly as a result of the operation. 
Following spinal fusion surgery, there are several work restrictions and weightlifting restrictions. Some individuals, however, recover faster and appear to have never had fusion surgery. In fact, most people who recover return to work within six months.
Don't be alarmed if you're experiencing pain and inflammation after spinal fusion surgery; this is a normal part of the healing process. The pain from spinal surgery lasts no more than four weeks. Following that, the pain will gradually subside. And you may not feel any pain for the next eight months or so.
The first three months following surgery are critical for the patients. You don't want your joints to heal incorrectly as they are artificially fused. This is why doctors recommend that you avoid the following movements to avoid straining the vertebral discs:
Forward or backward bending

Any angle of twisting

Lifting heavy
Bending, twisting, and weightlifting after back surgery may cause the screw to loosen or, worse, displace or break. Furthermore, the consequences of any of these movements will be severe, and you may require additional spinal surgery.
Spinal Fusion Disability Rating
Spinal fusions are a common surgical procedure performed for many people who served in the military. This is because military maneuvers and activities oftentimes lead to damage to some part(s) of the spine. Spinal fusions are designed to fuse two or more vertebrae together in order to reduce the pain caused by (1) these vertebrae rubbing together, or (2) a herniated disc. It is important to note that not all spinal fusion surgeries are successful and, sometimes, people experience side effects of the procedure that can cause temporary or permanent disability(s).
A VA disability rating following unfavorable spinal fusion surgery may help support an application for disability benefits. However, it is critical to note that a VA disability rating by itself does not guarantee approval for disability benefits payments through the Social Security Administration (SSA).
VA disability ratings for spinal fusion determine the degree of spine movement possible without intolerable pain. This rating is a figure between 10% and 100%—with a 100% rating being the worst possible determination that means that the individual has almost no capability to move any part of their spinal column. Even though a 10% rating might mean that the individual has a restricted capacity for being able to bend the different regions of their spine, a 10% rating is better than one that is 100%. For example, the 10% rating may mean the individual has the potential for arc movement of the neck (cervical) part of the spine that is more than 30%, but not more than 45%.
VA ratings for spinal fusion—while they are part of the evidence that veterans can use to support their claim for disability payments—they are not a guarantee in and of themselves. However, if your VA disability rating has been designated as 100% P & T (permanent and total)—i.e., it has been determined that there is no chance that a further surgery will correct your spinal fusion damage—then your application for disability benefits may be expedited. This does not mean that your claim would be guaranteed to be approved. However, it means that your disability benefits application would be reviewed more quickly than normal.
Steps You Can Take to Win Your Disability Claim
Medical evidence is the number one predictor of approval for Social Security disability benefits. If you have sufficient medical documentation about your condition, you can apply for SSDI benefits.
Considering applying for Social Security disability benefits but not sure how much you'll earn per month? Our Social Security Disability Calculator can help you determine how much you'll receive from the SSA before you file for disability.
Remember that the SSA reviewers rely on the information provided in the Blue Book, which is made of a list of disabilities, to determine your level of disability.
The section on spinal disorders is quite detailed, so you may want to review the various related Blue Book criteria with your physician, such as sections 1.04 and 11.08.
Together you and your doctor can determine what medical information you have available and what additional information may be needed to be approved.
When you visit your doctor, it is a good idea to present a written list of symptoms and side-effects that you are experiencing.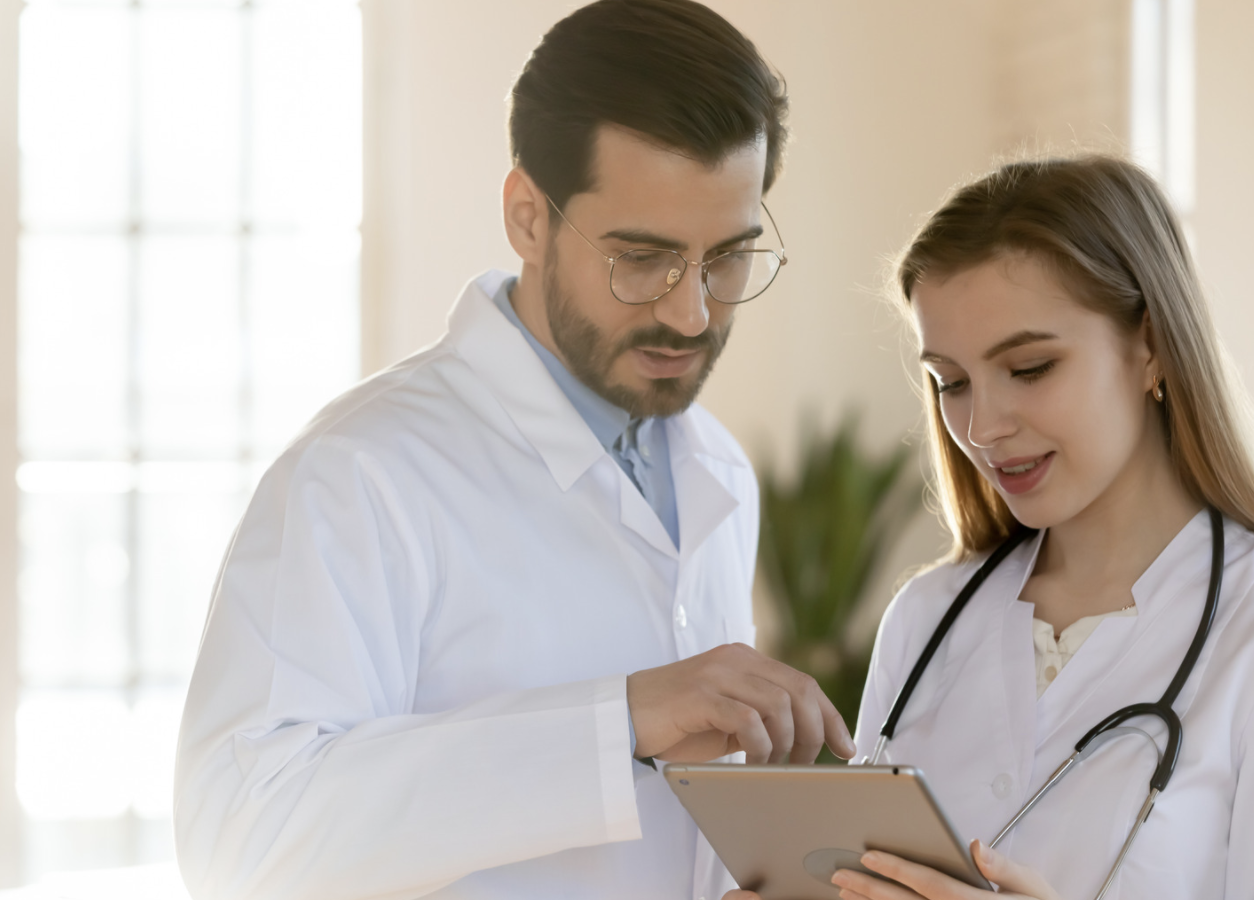 There are several ways that your neurologist, orthopedic doctor, or primary care physician can help including:
Ensuring that your full medical history related to your spine is up to date
Listing your past treatments and responses
Documenting all of your medications and any applicable side effects
Winning a disability claim for spinal fusion surgery is very difficult. However, working with a Social Security disability attorney or advocate can significantly enhance your chances for being approved for disability. If you are denied disability benefits initially, you can file an appeal with the help of your attorney.
Consider a Free Evaluation with a Social Security advocate or attorney in your area today—Disability lawyers are only paid if you win your spinal claim.
Additional Resources